The Green Climate Fund (GCF) will host two major conferences this week, bringing together Ministers and national leaders, Chief Executives and business leaders and a range of leading figures from the public and private sectors to inform GCF programming, forge partnerships and maintain momentum on climate action at a critical moment for global climate efforts.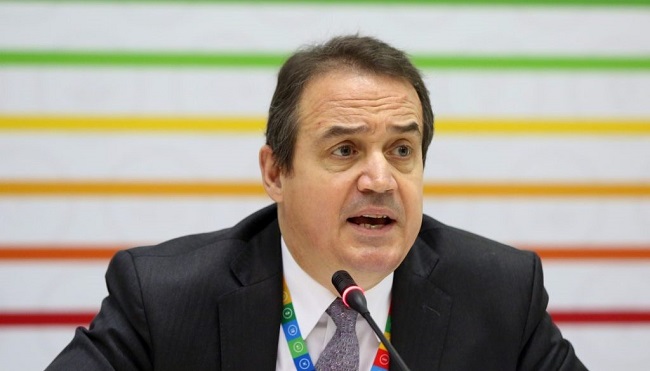 These events will also inform and feed into GCF's second replenishment that was recently launched.
The second GCF Global Programming Conference (GPC) will be held from September 13 to 15, 2022, in Incheon, Republic of Korea.
The GCF Private Investment for Climate Conference (GPIC), GCF's flagship private sector event, will also be held on September 15 and 16, including both in-person participation in Incheon, Republic of Korea and virtual participation.
Both events are taking place two months ahead of COP27 in Sharm el-Sheikh and come amid rising energy costs, inflation and a cost-of-living crisis which risks jeopardising global climate efforts. They will therefore provide a critical platform to inform thinking, find innovative solutions and act at this pivotal juncture.
GPC
GPC will bring together Ministers, GCF National Designated Authorities or Focal Points, Accredited Entities and Delivery Partners to provide a platform for high-level dialogue, mobilise partnerships that create impact and turn long-term climate planning into mitigation and adaptation investments on the ground.
GPC will also provide a stage for GCF stakeholders to inform the strategy around the Fund's upcoming second replenishment and will also be an opportunity to advance country programming, share lessons from implementation and disseminate knowledge of GCF operational tools and strengthen the GCF partnership network.
GCF Executive Director, Yannick Glemarec, will address the conference's opening session around the theme: "Catalysing climate finance: The role of partnerships in moving from NDCs to co-investments". Further sessions will include The GCF journey in enabling climate ambition; How to deliver a paradigm shift? GCF-2 Strategy and replenishment and How can Readiness resources address the needs of countries to advance climate investments?
GPIC
The private sector is critical to global climate action and to mobilising the trillions of dollars needed to achieve a paradigm shift towards low emission, climate-resilient development in developing countries.
GCF's Private Sector Facility plays a leading role in bringing the public and private sectors together to explore innovative ways of mobilising finance at scale to achieve this shift.
As GCF's flagship private sector event, GPIC provides a platform to address market failures, showcase new ideas, and forge new partnerships.
This year's theme is unlocking capital for climate action. The innovative programme will convene leaders and experts; focus on successful examples; showcase innovation and forge new partnerships while strengthening existing relationships.
Each day will consist of plenary sessions with keynote speakers and climate solution providers, coupled with a marketplace to connect investors, fund managers, donors, technology providers, and others looking to deepen their engagement in climate finance.