The 17th meeting of the Green Climate Fund (GCF) Board opened on Wednesday, July 5, 2017, with a major goal to strengthen the Fund's focus on targeting strong climate finance initiatives.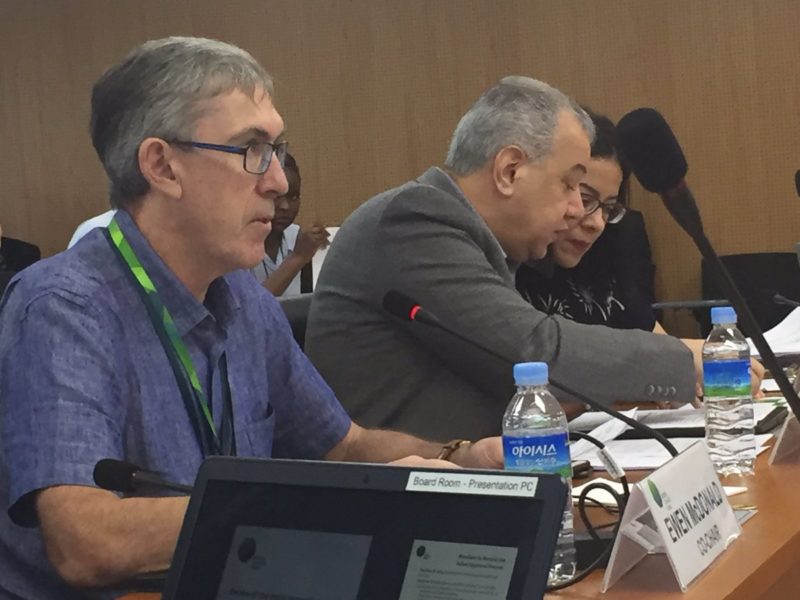 The GCF Board's 24 members will work to strengthen the policies underpinning GCF's support for projects that reduce emissions and boost the resilience of communities to climate change.
More than 300 GCF Partners have gathered at the Fund's headquarters in Songdo, South Korea, for the two-day meeting. They include observers from civil society and private sector organisations, National Designated Authorities (NDAs), which act as the main national conduits to the Fund, as well as Accredited Entities and other Partners that assist in delivering finance for climate action.
This is the second GCF Board gathering of the year. It follows a call by the GCF Board at its 16th meeting in April to focus on implementation.
To further this goal, the start of the Board meeting on Wednesday was preceded by informal consultations which focused on policy matters related to the approval of funding proposals.
Highlights of the next two days include discussions of GCF's readiness support to boost the capacities of countries to seek and implement climate finance, the accreditation of new entities that carry out GCF-supported activities, as well as discussions on how GCF can support REDD+.
Meetings of the Board are co-chaired this year by Mr. Ayman Shasly, of Saudi Arabia, and Mr. Ewen McDonald, of Australia.
Board meetings represent timely signposts to GCF's recent progress and future direction. During the past quarter of the year, GCF has been stepping up its transfer of funds for approved climate finance projects.