The Green Climate Fund, the African Development Bank and Africa50 investment fund are collaborating to bring solar energy to the Sahel, in support of the priority set by countries in the region.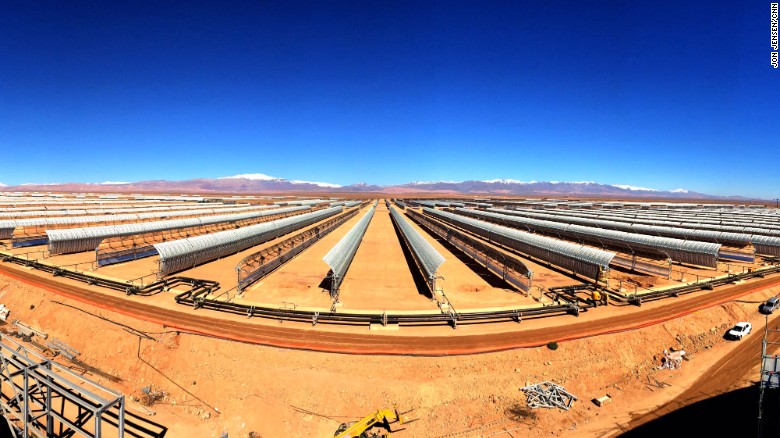 The three international organisations have announced that they will share ideas and resources about opportunities to make solar power available throughout the Sahel region, transforming African deserts into new sources of renewable energy.
The Desert to Power programme, initiated by the AfDB, aims to develop 10,000 MW of solar energy across the Sahel region. It is intended to provide solar generated electricity to 250 million people, including 90 million through off grid solutions, thereby enabling the development of agriculture and other economic activities.
GCF Executive Director, Howard Bamsey, highlighted the potential of Desert to Power.
"Sahel countries have identified the potential of solar power to bring green energy to people across the region. Renewable energy investment is a priority in their Nationally Determined Contributions (NDCs) under the Paris Agreement," he added, referring to the action plans national governments are following to tackle climate change.
Mr Bamsey made the comments while signing a letter of intent detailing cooperation on the sidelines of the 2018 African Development Bank's Annual Meeting, held in the Republic of Korea's coastal city of Busan.
AfDB President, Akinwumi Adesina, welcomed GCF's support to the initiative, which he said has the potential – with investment from the private sector – to become the world's largest solar power zone.
"The Desert to Power programme will transform countries in the Sahel region by accelerating their access to energy through solar power. To realise this ambition, strong collaboration is needed. Therefore the partnership with the Green Climate Fund and Africa50 is a great milestone and will help us deliver at scale."
Alain Ebobissé, CEO of Africa50, stated, "Africa50 is about leveraging partnerships to contribute to the continent's growth through developing and funding high impact private and PPP infrastructure projects. This agreement allows us to leverage our project development capabilities and build a bigger pipeline of bankable projects that will provide millions of people and businesses on the continent with clean and affordable energy."
The AfDB is promoting sustainable economic development and social progress throughout its member African countries, thereby contributing to poverty reduction. It has established Africa50 as an investment vehicle to focus on high-impact national and regional projects, mostly in the energy and transport sectors.
Africa50 is a new investment vehicle established by the AfDB, designed as an independent infrastructure fund that focuses on high-impact national and regional projects, mostly in the energy and transport sectors, with a particular emphasis on increasing the pipeline of investment-ready projects.