The Federal Government should urgently take steps to develop the Gashaka-Gumti National Park (GGNP) in Taraba State into a tourism site to avoid the reserve being turned into a hideout for terrorists, the state governor, Darius Ishaku, has warned.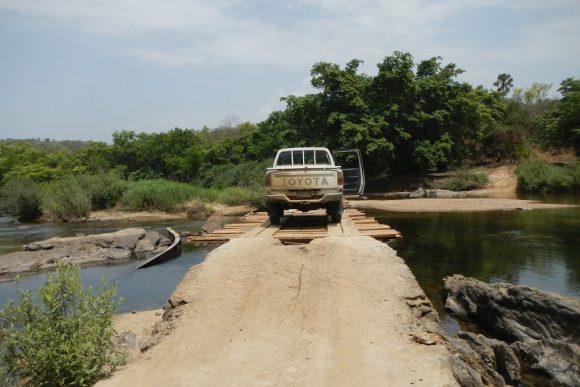 The governor said the GGNP, gazetted from two game reserves in 1991, should never be allowed to go the way of Sambisa Forest, where Boko Haram terrorists are believed to be holding out. The GGNP is Nigeria's largest national park and one of the largest parks in West Africa.
The park, which is managed by the Nigerian Tourism Development Corporation (NTDC), covers a large expanse of land traversing Taraba and Adamawa states. Gashaka-Gumti National Park was created by a Federal Decree in 1991 by the merging of Gashaka Game Reserve with Gumti Game Reserve.
Ishaku, in a statement issued on his behalf by Mr Emmanuel Bello, Senior Special Assistant to the Governor on Public Affairs, in Jalingo, the state capital, said the Nigerian government must ask itself some pertinent questions which has to do with Sambisa following its capture.
"After the capture of Sambisa Forest, one of the things the Federal Government must ask itself is how that forest became a breeding ground for the type of atrocity that reportedly went on there. Ordinarily, Sambisa should have been a paradise on earth with its potential for tourism and scientific researches. Today, the name, Sambisa, may forever be associated with negativity. I call on the Federal Government to be proactive about tourism," the governor was quoted as saying in the statement
The governor also called on the Federal Government, following the capture of Sambisa by Nigerian troops, to concentrate its efforts on developing tourism potential of other forest reserves so that they are not allowed to become another hideout for criminals.
The statement reads, "We may never know, but if that Sambisa forest was put to good use, who knows, maybe we would have been spared all the horrors. Please, let this not become the fate of another potential paradise called Gashaka-Gumti."
The governor noted that, on its part, it was doing its best to develop the park and called on the Federal Government to shift its focus to harnessing the tourism potential of the park and those of others and thus develop tourism.
By Hindi Livinus, Yola