The Africa Nature Investors (ANI), an international NGO, has upgraded facilities and services at the Gashaka-Gumti National Park in Taraba State.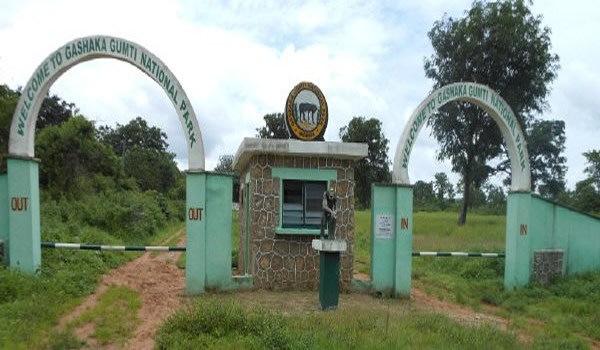 The organisation also deployed modern technology to boost security in and around the park as well as trained 43 rangers to tackle challenges of climate change and insecurity at the park.
The Conservator General of the National Park Service, Dr Musa Goni, disclosed this at the passing out parade of the 43 rangers trained as part of the partnership between ANI and the National Park Service on Monday at Gashaka.
The Gashaka-Gumti National Park (GGNP) is located in Gashaka Local Government Area of Taraba.
While commending ANI for its intervention, Goni however expressed sadness that inspite of the plethora of resources, unique features and the enormous potential that abound in the park, activities of poachers and illegal activities were hindering the harnessing of such potentials for national development.
"The Park possesses great potential to enhance the country's GDP through tourism, but it is sad that the Park like many others is faced with daunting challenges of poaching of wildlife resources, logging, grazing, mining and illegal exploitation of Non-Timber Forest Products.
"A new dimension of interruption with our wild resources have emerged, with bandits, herdsmen, kidnappers, cattle rustlers and insurgents, violently attacking park Rangers with sophisticated weapons such as AK47 assault riffles.
"Many park Rangers have fallen victims to such deadly attacks and have paid the ultimate price with their lives.
"Government cannot tackle this menace alone, hence, the need to collaborate with other relevant entities like ANI at this critical time to stem the tide of insecurity in our National Parks and guarantee the protection and preservation of our natural heritage," he said.
Goni commended the donation of firearms and ammunition for the Rangers, provision of patrol equipment and uniform materials worth N74.5 million.
This is even as he lauded ANI's intervention in the renovation of Guest House at Gashaka village, fixing of the seasonal bridge on Mayo-Kam, maintenance of Bodel-Gashaka access road and clearance of helicopter landing site.
Other interventions by ANI, according to the Conservator General, included provision of anti-poaching patrol vehicles, clearing and fixing of shooting range, provision of satellite phone/radio equipment to enhance communication and installation of V-Sat facilities at Gashaka base camp.
Goni however called on ANI to extend its technical and financial support to other National Parks in the country to enhance their sustainable development.
Earlier, the Executive Director of ANI, Mr Tunde Morakinyo, said the 30-year MoU signed in 2018 between ANI and the National Park Service was aimed at making the Gashaka Gumti National Park a spectacular secured destination for tourists to enhance the country's economic development.
Morakinyo said ANI was partnering with National Park Service to protect and develop Gashaka Gumti National Park to enable its biodiversity and help the animals to recover.
"For the park to become a destination for tourists from all over Nigeria and the world, it is essential to restore security, law and order in the park.
"To achieve this, ANI is focusing on ranger support and community engagement. It is only when the park is secured and safe from illegal activities that tourism can thrive.
"We have invested heavily in the training and equipping of the rangers to patrol the park effectively to curb logging, poaching and other illegal activities," he said.
The Gashaka Gumti National Park covers about 6,700 sq km, with most of the northern GGNP as Savannah Grassland, while the southern part has rugged terrain characterised by mountainous, steep slopes as well as deep valleys and gorges and is home to montane forests.
By Saidu Adamu