We Mean Business, among other global organisations, has urged the G7 to achieve fully decarbonised power systems by 2035.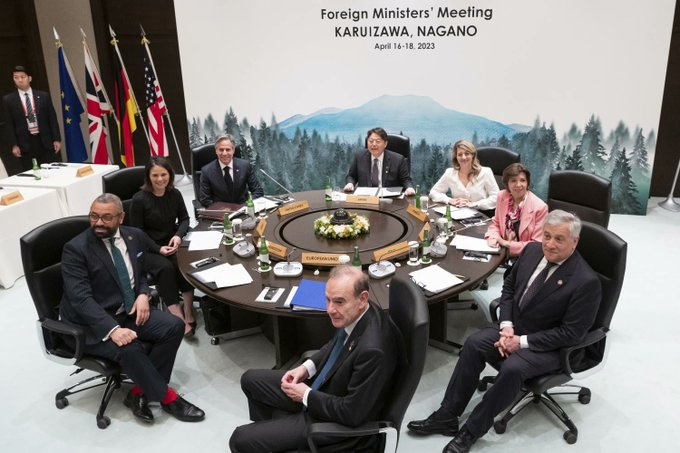 Industry leading associations including We Mean Business, BSR and Ceres signed a letter, urging G7 to use this year's summit as a unique opportunity to course-correct to a safer, healthier and more prosperous future. 
The letter reads: "We are at a critical moment in history and reeling from ongoing crises: war in Ukraine, raising inflation, food and energy crises, extreme weather events and biodiversity loss. People are suffering. As you prepare to meet in Hiroshima, we urge you to face the undeniable reality: our continued global reliance on fossil fuels is greatly exacerbating these crises and exposing us to unmanageable levels of risk.
"This year's G7 Summit is a unique opportunity to course-correct to a safer, healthier and more prosperous future."
The G7 Foreign Ministers' Meeting took place from April 16 to 18, 2023, where participating countries including Japan, France, the UK and the European Union met to discuss latest international affairs.
The letter continues: "We ask that you commit at the G7 Summit to a rapid and just energy transition away from fossil fuels, in line with a 1.5°C pathway, and toward a clean energy system led by energy efficiency, electrification and the deployment of renewable energy."
The letter states the following reccomendations:
Commit to achieving fully decarbonised power systems by 2035.  
Phase out domestic coal-fired power generation by 2030 at the latest, along with supporting phase out in other OECD and non-OECD economies by 2030 and 2040, respectively. 
Rapidly scale up renewable energy power generation, access and infrastructure. This should include streamlining permitting processes to facilitate the roll-out of new renewable energy projects and improving grid and charging infrastructure.
Commit to 100% sales of zero emissions vehicles (ZEVs) by 2035 for new light-duty vehicles. 
Communicate this year the national action plans that demonstrate delivery of the 2016 G7 commitment to eliminate fossil fuel subsidies by 2025. This should include plans to repurpose spending toward energy efficiency, renewable energy and other measures to support a people-centered and equitable clean energy transition. 
Read the full letter here.