Energy and environment ministers from the Group of 20 rich nations have yet to agree on commitments to cut carbon emissions, two sources said, after a night of negotiations by diplomats at their two-day gathering in Naples.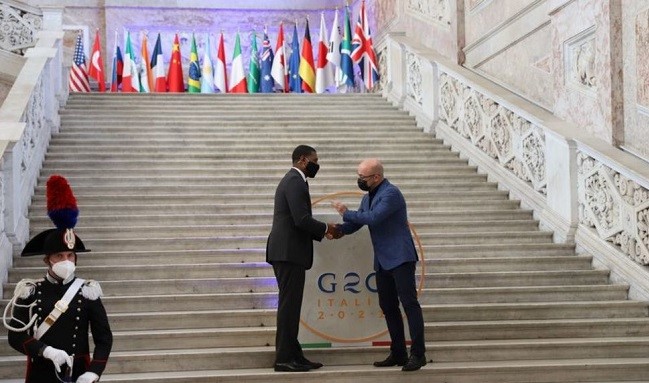 After the ministers produced a 25-point statement on biodiversity and the natural environment on Thursday, July 22, 2021 which was short on financing or firm commitments, Friday is devoted to the more contentious issue of energy and climate policy.
The latest draft of the communique seen by Reuters on Friday still contained several areas of dispute.
Relatively bland references to phasing out fossil fuel subsidies and eliminating carbon emissions by 2050 were being resisted to varying degrees by major emitters Brazil, China, India and Saudi Arabia, one source with knowledge of the negotiations said on condition of anonymity.
The G20 meeting is seen as a decisive stage ahead of United Nations climate talks, known as COP26, which takes place in 100 days' time in Glasgow in November.
Ahead of COP26, environmental activists have hoped for a strengthening of climate targets, new commitments on climate financing, and an increase in countries committing to net zero emissions by 2050. Barring unexpected progress on Friday, they will be disappointed.
In passages of the draft seen by Reuters, the G20 "recognises", "urges" "emphasises", "recalls" and often "welcomes" but makes little use of the phrase "commits to".
The urgency of climate action has been brought home this month by deadly floods in Europe, fires in the United States and sweltering temperatures in Siberia, but countries remain at odds on how to pay for costly policies to reduce global warming.
Courtesy: Reuters