Reliable electricity and a functional transport system are crucial pillars for the development of any country, particularly in the context of a developing nation like Nigeria, because they play a vital role in driving economic growth, facilitating social connectivity, and enhancing the overall quality of life. The recent removal of subsidies on petroleum products in Nigeria has led to an increase in the cost of living for the Nigerian masses by over 100%.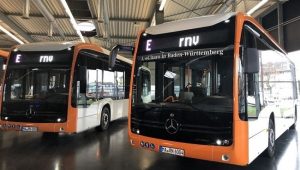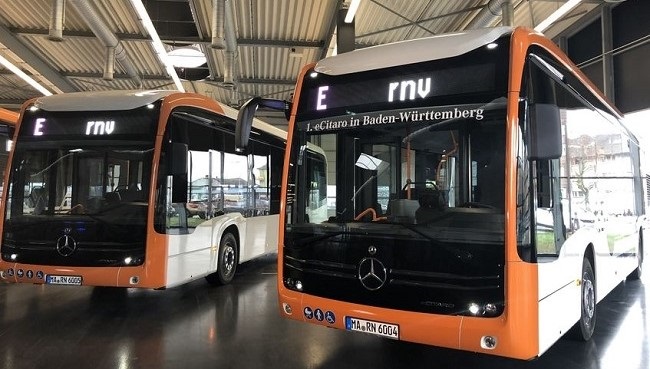 Arguing if the new administration has put the cart before the horse or the horse before the cart, or whether it is President Tinubu, DPR, or NNPC that removed the subsidy, will be a waste of writing space and leisure time. Energy should rather be channelled towards quick policy actions needed to emulate the imposed suffering on the masses. At least before the Labour Union hit the street and causes the government to arrive at the predetermined price (while we wait for Dangote Refinery to go full blast).
Since we all know and understand the norm of political campaigns and the throw of endless political promises and shallow party agenda without any detailed strategy for implementation and targets, the onion is now on us all to support the government we find ourselves with.
Since subsidy removal is now a reality in Nigeria and our fuel pumps adjusted to par with other countries, it has become imperative for the Tinubu government to take proactive measures to mitigate the impact of subsidy removal; at least to par with other well-thinking nations that have opened their economy, specifically their energy, transport and financial markets to promote investments and programs that makes easy the lives of their citizens in terms of reliable energy alternatives and mass transport system.
This article outlines two essential steps that the government should consider in this new era of zero subsidies for petroleum: unlocking renewable energy access and promoting electronic mass transportation. These initiatives can not only provide relief to the suffering masses but also offer long-term sustainable solutions for Nigeria's energy and transportation challenges.
The challenges confronting the Nigerian power sector are well documented, with about 47 percent of Nigerians lacking access to grid electricity and those who do have access face regular power outages. Power generation on the National electricity grid had continued to fluctuate between 4,000MW and 5,000MW, despite the increasing demand for electricity by the over 200 million people in Nigeria. The national power grid collapses if electricity generation dare to hits 5000 -6,000 megawatts.
In the last 12 years, the national grid has experienced over 222 partial and total collapses. In 2022, we recorded 8 total electricity grid collapse. We have an unmet energy demand of over 20,000 megawatts (MW). Inadequate electricity supply in Nigeria is costing an annual investment loss of about $29 billion. The Manufacturers Association of Nigeria estimates that over 250,000 manufacturing jobs can be lost annually due to the poor electricity situation annually, as companies spend over 40% of operating costs on self-generating electricity.
The government urgently needs to address the road transportation issues in Nigeria, as it is one of the most affected modes of travel in the country. The poor road transportation system hampers economic, cultural, and social development. While Nigeria has various transportation modes, most people rely on road transport due to its affordability, speed, and accessibility for short-distance journeys.
However, the sector faces numerous challenges, including rising fuel costs, inadequate road infrastructure, corruption in road funding, increasing transport costs, and a lack of sustainable mass transit systems. Additionally, rural areas suffer from a lack of motorable roads, organised public transport, and low car ownership rates, further hindering mobility and access to essential services. Resolving these issues requires comprehensive strategies to improve road connectivity, establish efficient public transport systems, and enhance transportation infrastructure in both urban and rural areas.
For consideration, the government should look into:
Unlocking Renewable Energy Access
a) Invest in renewable energy infrastructure: The Tinubu government side by side with all the state governors should prioritise investments in decentralised energy systems, such as natural gas and other renewable energy infrastructure like solar, wind, and hydroelectric power. By prioritising diversifying the energy mix, Nigeria can reduce its public dependence on fossil fuels and stabilise energy costs. The government should ease the entry process for private investors, both domestic and international.
There is a need to encourage the establishment of more renewable energy projects across the country. Initiatives like feed-in tariffs, tax incentives, reduction in import duties, consumer finance schemes, green bonds, and grants can attract investment and encourage the adoption of renewable energy technologies.
b) Encourage decentralised energy generation: Promoting decentralised energy generation in collaboration with state governments and private investors can empower communities and reduce reliance on the national grid. The government should support the installation of small-scale solar panels, mini wind turbines, and biogas systems in rural and urban areas. These decentralised systems can provide reliable and affordable electricity, particularly in underserved regions. Furthermore, incentivising the adoption of energy storage solutions, such as batteries, can ensure uninterrupted power supply and enhance energy access.
c) Foster renewable energy research and development: The Tinubu government should allocate resources to research and development in the renewable energy sector. By supporting organisations, institutions, tech hubs and initiatives focused on advancing renewable energy technologies, the government can spur innovation and create job opportunities. Collaboration with universities, research institutes, and industry experts can drive the development of efficient and cost-effective renewable energy solutions tailored to Nigeria's unique needs.
Promoting Electronic Mass Transportation
The public sector cannot design and drive the kind of project in the renewable energy and transport space, the way the private sector will. For instance, the Nigerian government in the Energy Transition Plan (ETP) is committed to the production of electric vehicles (EV) in Nigeria by 2025, after signing a production agreement with Japanese and Israeli companies to roll our EV in Nigeria. A private company – Oando Clean Energy Plc – has as of 2022 already signed an agreement with the Lagos State Government to deploy over 500 electric buses into the mass transit system by 2023.
The project is already set at its trial stage. Such efficiency and effectiveness to drive RE and Electronic Mass Transport (EMT) in Nigeria by the private sector should be encouraged by the government especially as it aligns with the government's plan, by implementing the right policies such as reduced duties, cutting back on tax levies and offers of funding- fiscal incentives to private RE players.
The government should prioritise the improvement of public transportation infrastructure, particularly in major cities. Investing in modernising bus fleets, constructing dedicated bus lanes, and establishing well-connected transport hubs can enhance the efficiency and reliability of public transportation. By offering reliable alternatives to private vehicles, the government can reduce traffic congestion, lower fuel consumption, and decrease greenhouse gas emissions.
Introducing incentives such as tax breaks, subsidies, easing and reduced import tariffs on electric and hybrid vehicles can encourage their adoption. The government should collaborate with vehicle manufacturers and financial institutions to make electric and hybrid vehicles more accessible and affordable. Implementing charging infrastructure across major cities and along highways will alleviate concerns about range anxiety and support the transition to cleaner transportation alternatives.
The Federal Government, in strong collaboration with state government should develop and implement a comprehensive mass transportation policy framework that outlines goals, objectives, and strategies for promoting mass transportation in Nigeria. Invest in the development and expansion of efficient and reliable public transportation systems, including buses, trams, and light rail networks, to provide affordable and accessible options for commuters.
Introduce and enforce regulations and incentives to encourage the use of public transportation, such as designated bus lanes, congestion charges, and reduced fares for certain groups, like students and senior citizens. Collaborate with private sector partners to establish public-private partnerships for the operation and maintenance of mass transportation systems, ensuring sustainable funding and efficient management should be invited, welcome and encouraged.
In conclusion, the removal of petroleum subsidies in Nigeria is necessary, but as expected places a very heavy burden on the Nigerian masses. To cushion the effects of this policy, the Tinubu government should prioritise unlocking renewable energy access and promoting electronic mass transportation. These measures can provide immediate relief to the suffering masses while setting the foundation for a sustainable and resilient energy and transportation sector in Nigeria. By embracing renewable energy and modernising transportation, the government can enhance energy security, reduce pollution, create job opportunities, and improve the overall quality of life for Nigerians.
By Donald Ikenna Ofoegbu, Programme Manager, Sustainable Nigeria Programme, Heinrich Boell Stiftung, Abuja