President Barack Obama has signed into law a measure aimed at expanding electricity to millions of households in sub-Saharan Africa. Observers say the act will save lives and accelerate growth on the continent.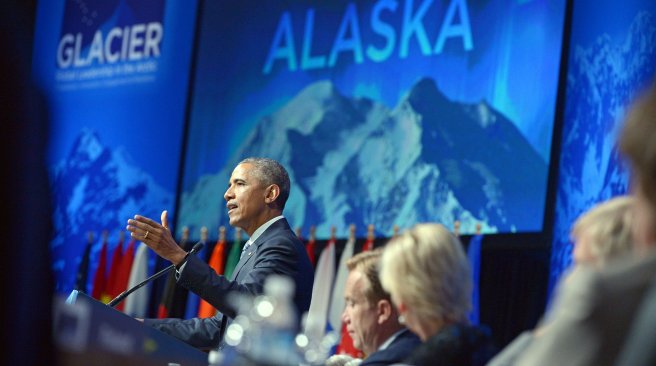 The Electrify Africa Act, which unanimously passed the House of Representatives and Senate, leverages partnerships with the private sector in order to bring first-time electricity access to some 50 million people in underserved parts of Africa.
Virtually no new US federal funds are allocated for the project, which instead will use a system of loan guarantees to add 20,000 megawatts of electricity to the continent's grid by 2020.
Access to power is a fundamental development challenge in Africa, and boosting it will stimulate economic growth and improve access to education and public health, the bill's backers argue.
"It's a game-changer for small businesses that have to close at dark, and school children who are often forced to study by dangerous, inefficient kerosene lamps," said House Foreign Affairs Committee Chairman Ed Royce.
"And too many families resort to using charcoal or other toxic fuel sources, whose fumes cause more deaths than HIV/Aids and malaria, combined."
The law aims to build on a "Power Africa" initiative Obama promoted during a trip to Kenya in July.
It would see the investment of about $7 billion in US funds, largely financed through the US Export-Import Bank, in order to create 30,000 megawatts of clean energy generation.
Through the plan, "we can make great strides in addressing African energy poverty and promote inclusive economic growth for communities in Africa and at home," Senate Democrat Ben Cardin said.
The US-backed Power Africa initiative was launched in Cape Town, South Africa by Obama. The aim is to to double the number of people with access to power in sub-Saharan Africa, starting with six countries that include Nigeria, Liberia, Ghana, Kenya, Ethiopia and Tanzania.
Nigeria's signing of a Memorandum of Understanding (MoU) with the US to formally activate the Power Africa initiative has reportedly opened the door for more investors who have shown significant interests in ramping up the country's power supply profile.
They were the MoUs to construct a $2.5 billion, 1500 megawatts (MW) gas power plant in Anambra State within the Power Africa initiative as well as the Liaoning Efacec Electrical Equipment Company China (LEEEC) MoU for the financing and execution of turnkey Engineering, Procurement and Construction (EPC) projects for power schemes in Nigeria.
The LEEC MoU include the financing and execution of mobile power generations, mobile substations, E-House package substations and power transmission infrastructures such as high voltage transmission lines and associated substations.
Obama at the launch of Power Africa stated his recognition of the importance of electricity to the economic development of emerging economies. He expects from the initiative that about 20 million Africans will have access to electricity by the completion of the first tranche of the initiative in the six countries.
Through Power Africa, African governments, private sector and other development partners such as the World Bank and AfDB are expected to improve their power generation by 10,000MW, by unlocking the substantial wind, solar, hydropower, natural gas, and geothermal resources in the continent.
The initiative is primed to further enhance energy security, decrease poverty and advance economic growth by building up clean, efficient electricity generation capacity as well as expanding mini-grid and off-grid solutions.
It is believed that the level of funding needed to electrify Africa far outstrips the capacity of African governments and foreign donors.
Power Africa will in view of Nigeria's appetite for electricity, directly address constraints to investments to accelerate progress. The US further stated that instead of taking years or even decades to create an enabling environment for energy sector investment, the initiative will take a transaction-centered approach to propel governments, private sector and donors into palpable actions.