A non-governmental organisation, AID Foundation, says it has concluded plans to plants one millions trees in 34 communities of Kaduna metropolis, in order to promote peace building in the state.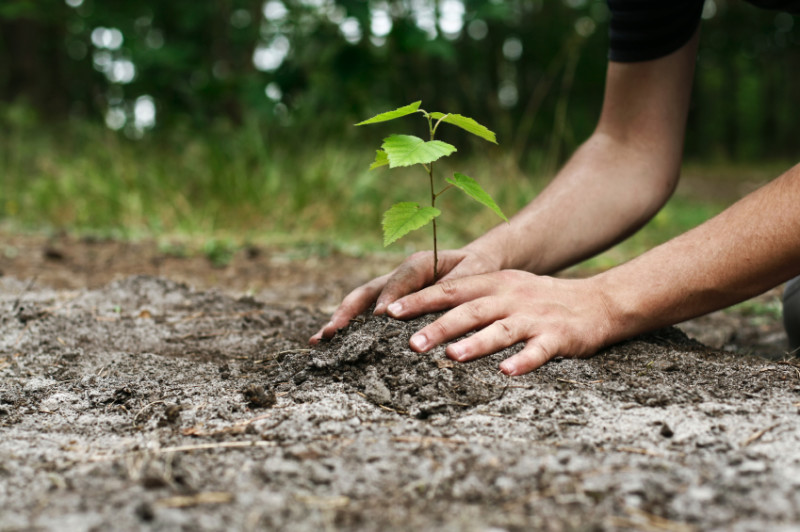 The Executive Director of the organisation, Mr Emmanuel Bonnet, made the disclosure during an update meeting with traditional rulers on Thursday, February 23, 2023, in Kaduna.
He explained that the project, code-named "Green Peace", would engage 100,000 people across the two major religions in the state with the aim of fostering unity among them.
According to him, residents of Kaduna State have been divided along religious lines, adding that the move was to increase interaction and integration among them.
Bonnet added that the project would also mitigate climate change, promote sanitation and hygiene, and discourage open defecation.
"A good number of youths from predominantly Muslim community would go and plant trees in a predominantly Christian community and vice versa.
"The youths will also clean up the environment of the host communities, exchange phone numbers and ask fellow youths to help water and nurture the trees. If I plant a tree in front of your house, I will ask you to help water and nurture it," he said.
He said the tree planting would start as soon as the rains began, adding that traditional and religious leaders would sensitise their communities on the importance of project.
He added that celebrities from the Hausa movie industry, Kannywood, as well as the media would be engaged in sensitizing and mobilising youth for the Green Peace project.
Bonnet, who said that the project would last for five years, explained that the foundation had got the buy-in of all governorship candidates in the state.
While speaking, Mr Kashim Usman, head, planning unit, Kaduna Facility Management Agency (KADFAMA), said that the traditional leaders were in charge of ensuring the implementation of the project.
He said that traditional rulers who were opinion leaders are closer to the people as such would be engaged throughout the programme.
Meanwhile, the traditional rulers present at the meeting declared their support for the initiative and promised their unwavering support towards its success.
Alhaji Bala Muhammad-Tijjani, the district head of Doka, said planting trees would improve the eco balance in semi urban and urban areas.
"It will not be difficult for us to mobilise people for the tree planting; we will be able to get our people to do it," he said.
The Green Peace project was supposed to be implemented in 2020 but was halted due to the COVID-19 pandemic.
The Foundation is working in partnership with the KADFAMA.
By Aisha Gambo