A not-for-profit group, Friends of the Environment (FOTE), and some stakeholders on Wednesday, April 18, 2018 urged policy makers to enforce tree felling and planting laws for a safer, cleaner and protected environment.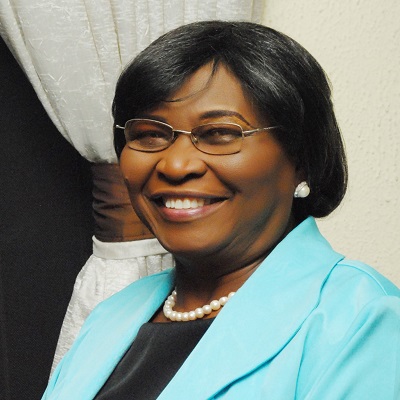 The stakeholders made the call at the FOTE stakeholders' forum on "Popularising the Use of Liquefied Petroleum Gas (LPG)'' as an alternative source of energy held in Abeokuta, Ogun State.
They said that the use of charcoal and firewood was harmful to women and the environment as a result of felling of trees for the purpose local fuelling.
The Ogun Commissioner for Agriculture, Mrs Adepelu Adebajo, said the ministry was totally against felling of trees without permission from the Ministry of Forestry.
Adebajo was represented by Mrs Ranmilowo Abel, a Deputy Director in the ministry under the Department of Tree Crops and Rural Development.
Dr Temitope Olaifa, from the Department of Communication and General Studies, Federal University of Agriculture, Abeokuta (FUNAAB), said that LPG usage was an apt response to climate change impact.
Olaifa said: "Ogun and others states were suffering flooding and other environmental challenges because of the indiscriminate felling of trees for firewood.
"Women should consider transiting from local methods of sourcing energy to the use of LPG for a cleaner and safer environment.''
Prof. Helen Bodunde, Head of Communication and General Studies Department, FUNAAB, said that the drive for LPG usage was in line with the Sustainable Development Goals.
Bodunde said: "The Millennium Development Goals tried to address these areas of cleaner environment, but did not achieve 100 per cent that is why the SDG is seriously addressing it.
"It is a good thing that FOTE is aligning with the drive for a cleaner environment in line with the SDGs.
"This sensitisation is timely as majority of people in sub-Saharan Africa, majority of women live in rural areas and are not exposed to modern facilities,'' she said.
The National Coordinator, Green Economy of Nigeria, Dr Moses Oyatokun, said at the forum that biodegradable waste would also help in the drive for alternative sourcing of fuel.
Oyatokun said LPG was environmentally friendly, cleaner and conducive and that Ogun was ready to work with FOTE as Lagos State had done.
Prof. Olubunmi Ashimolowo, Chairperson, Gender Development Initiative, an NGO, representing other NGOs at the event, said there should be proper regulation for saw millers and women who processed wood to charcoal.
Ashimolowo said: "I commend FOTE for taking the step to drive the LPG campaign.
"It is necessary to sensitise the women who process wood to charcoal and saw millers. There should be more commitment from government to enforce laws for maintenance of the environment,'' she said.
In a paper, Ms Eseoghene Onojafe, a member of FOTE on the overview of FOTE activities on LPG and importance of tree planting, said that the campaign was on the sustainability of LPG usage.
The convener, Mrs Joanne Maduka, Chairperson of FOTE, said that plans were underway to partner with investors to mount gas plants or mini gas retail stores in these communities for the sustainability of the project.
Maduka, an engineer, said that FOTE was ready to work with government and ministries in the drive for a safer, cleaner, healthier, convenient and affordable source of cooking energy.
The News Agency of Nigeria (NAN) reports that government agencies and ministries, like the Ogun State Fire Service, Ministry of Forestry, Women Affairs and Social Development, and NGOs among others were present at the forum.
Dr Emmanuel Elege, Chairman, Prison Fellowship in Ogun, on behalf of the participants, called on the government to regulate, monitor and enforce laws against bush burning.
By Itohan Abara-Laserian