Governor Simon Lalong of Plateau State has been called upon to repeal the newly enacted water law and reject all forms of water privatisation and commodification in the state.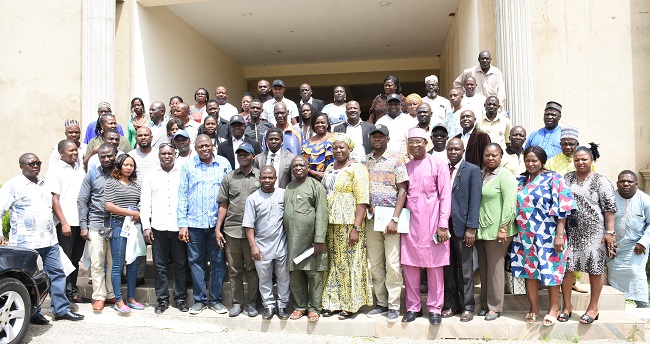 At the close of a town hall meeting on water privatisation held in Jos, the state capital, on Tuesday, June 25, 2019, participants called on the authorities to uphold the human right to water as an obligation of the government representing the people.
The Plateau State House of Assembly on Thursday, May 30, 2019 passed the bill seeking to privatise the water sector, ignoring vehement protests by a coalition of civil society organisations (CSOs) in the state.
But in a communique released on Tuesday, the Amalgamated Union of Public Corporations, Civil Service Technical and Recreational Services Employees (AUPCTRE), the Environmental Rights Action/Friends of the Earth Nigeria (ERA/FoEN) and coalition of civil society and grassroots urged the Plateau State Government to integrate broad public participation in developing plans to achieve universal access to clean water.
Apart from committing to serve public interests and not giving up responsibility to privatisers. the Governor Lalong was told to make adequate budgetary allocation for the state's water sector.
The gather further recommended that:
Plateau State Government should look for another avenue to meet workers demand.
A committee on water parliament should be set up.
The Nigerian water law should be reviewed.
Messages should be sent to representatives in the State of House Assembly, House of Representatives and the Senate.
Continue to organise at community, local and state levels to resist water privatisation including seeking international alliance to mount pressure on the Plateau State Government to promote pro-people initiative.
A letter to be sent to Plateau State Governor Simon Lalong to reject PPP
In his welcome address, AUPCTRE National President, Benjamin Anthony, said that the town hall meeting was called to hear from those most impacted and reiterate the people's stand that Governor Lalong should immediately revoke it and open discussions with the people on how to ensure that clean and safe water is available, adequate and affordable for all irrespective of their status.
The communique was signed by Benjamin Anthony (AUPCTRE), Akinbode Oluwafemi (Environmental Rights Action/Friends of the Earth Nigeria), Steve Aluko (Civil Society Coalition for Good Governance), Sunday Akinfolarin (Nigeria Labour Congress, Jos), Nyiam Shombot (Host Communities Network), and Atsen Yakubu Arin (Angwan Rukuba Community, Jos).
Others are Paul Adagbo (Jenta Aclamu Community, Jos), Shuaibu Ibrahim (Federal Local Governemnt, Jos community), Mercy Ichor (Alheri community, Jos), Bethel Isa Joseph (Tudnun-Wada Community, Jos), Timothy Ravo (Utan Community, Jos) and Ismail A.Rabiu (Garba Daho Communtiy, Jos).