The third West Africa Forum for Climate and Clean Energy Financing (WAFCCEF-3), scheduled to hold on Thursday, April 12, 2018 in Abidjan, Côte d'Ivoire, will showcase some of the most promising clean energy investment opportunities on the sub-region.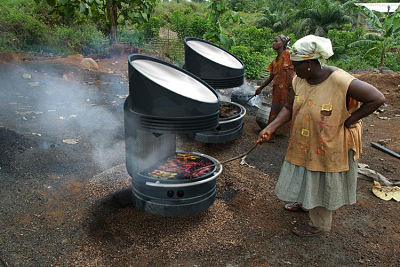 Hosted by the African Development Bank (AfDB), the forum is organised by the Private Financing Advisory Network (PFAN) in partnership with the ECOWAS Centre for Renewable Energy and Energy Efficiency (ECREEE).
The Financing Forum, it was gathered, provides the opportunity to meet inspiring West African entrepreneurs on the frontline of the low-carbon energy transition, network with regional and global clean energy experts and impact investors, and learn first-hand about exciting climate and clean energy investment opportunities in the ECOWAS region.
WAFCCEF-3, two years after WAFCEF2, will showcase projects that are investment-ready and have been selected for their commercial viability, growth potential, social and environmental benefits, according to the organisers.
WAFCCEF-3, they added, is primarily targeted at investors, including impact investors and financiers engaged in the clean energy and energy efficiency sectors in West Africa.
The PFAN is a multilateral, public-private partnership initiated by the Climate Technology Initiative (CTI) in cooperation with the UN Framework Convention on Climate Change's Expert Group on Technology Transfer.
ECREEE is a specialised agency which acts as an independent body but within the legal, administrative and financial framework of the ECOWAS rules and regulations. ECREEE aspires to contribute to the sustainable economic, social and environmental development of West Africa by improving access to modern, reliable and affordable energy services, energy security and reduction of negative environmental externalities of the energy system.