The scientists, representing 54 institutions in 21 countries across the continent, have been participating in the Developing Excellence in Leadership, Training and Science (DELTAS) Africa Annual Meeting, a $100 million programme to build world class research leaders.  The meeting held from Monday, July 3 to Wednesday, July 5, 2017 in Accra, Ghana.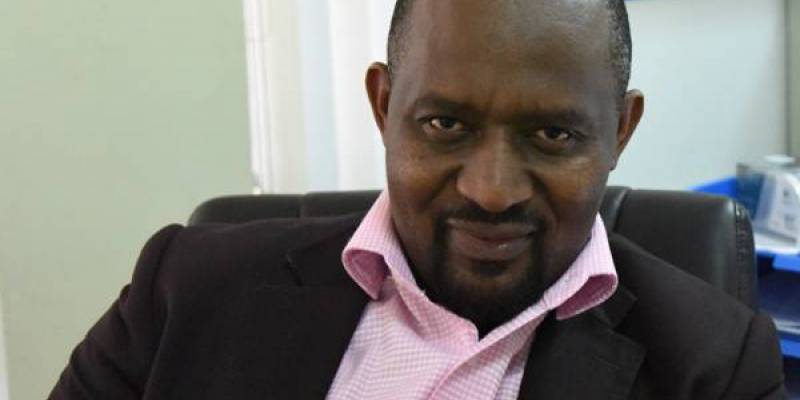 The ambitious initiative was launched in 2015 with funding commitments through 2020 by the African Academy of Sciences and the NEPAD Agency's Alliance for Accelerating Excellence in Science in Africa (AESA), with the support of the Wellcome Trust and the UK's Department for International Development.
DELTAS Africa is dedicated to training the next generation of scientific leaders on the continent at the level of master's, PhD and postdoctoral fellowship. It also builds the infrastructure to produce world class research to address Africa's health and research priorities.
"We are glad to be hosting some of Africa's best minds in Ghana, which shows a commitment from our scientists to galvanise resources to solving our pressing health challenges," said Prof Kwabena Frimpong-Boateng, Ghana's Minister of Environment, Science, Technology and Innovation.
In the two years since its implementation, DELTAS Africa has recruited close to 500 masters, PhD and postdoctoral fellows, half of whom are women.
"We are proud of the progress so far. Through DELTAS Africa, we are contributing to increasing the population of African health researchers and women scientists and providing the infrastructure needed to do quality research to improve health outcomes and to retain our best young talent on the continent," said Dr Tom Kariuki, African Academy of Sciences Interim Executive Director and AESA Director.
Africa's global share of health researchers is a meagre 0.3 percent while women researchers across different scientific disciplines account for only 22% of African researchers. This limits the continent's efforts to improve its public health systems, a prerequisite to creating healthy nations. As a result, the continent, which represents 17% of the world's population, bears a disproportionate 25% of the global disease burden. Devastating outbreaks such as Ebola have underscored the lack of trained doctors and other healthcare providers, as well as outdated and underdeveloped health and research systems.
By 2034, the continent is forecast to be home to the world's largest working age population of 1.1 billion. Building the knowledge base that will create high level R&D driven jobs for this young population so they can live, work and thrive in Africa, will require massive domestic and foreign investment in African R&D. AESA and its partners, such as Wellcome and DFID are setting the pace through investments in DELTAS Africa.
DELTAS Africa promises to reap the population dividend by improving research environments, training researchers who are conducting important studies that shed light oninfectious diseases, non-communicable diseases (NCDs), and population and public health challenges, including:
Vaccine development for malaria, HIV, and tuberculosis including finding ways of controlling and eliminating endemic diseases in Africa
Large population studies to track health changes and inform policy to adopt and implement adaptive measures
Better understanding of neglected tropical diseases that will lead to the development of new treatment and preventative approaches.
Dr Alphonsus Neba, the Programme Manager for DELTAS Africa, said, "Healthy nations are wealthy nations. Health research generates the knowledge to improve health systems and provide a productive and healthy workforce that can contribute to socio-economic development."
The DELTAS Africa Annual Meeting also provides an essential platform for intra-African collaboration, which still significantly lags behind foreign collaboration. Of the continent's six most productive research nations – Algeria, Egypt, Kenya, Nigeria, South Africa and Tunisia – none of its top collaborators are fellow African nations.
"Collaboration is key to optimising our limited resources to solve our common challenges,"says Dr Neba.