The 2017 Forum of the Standing Committee on Finance (SCF), held from September 6 to 7, 2017 in Rabat, Morocco, concluded with key actors from the public and private sector calling to do things differently to increase funding for climate-resilient infrastructure, especially in developing countries.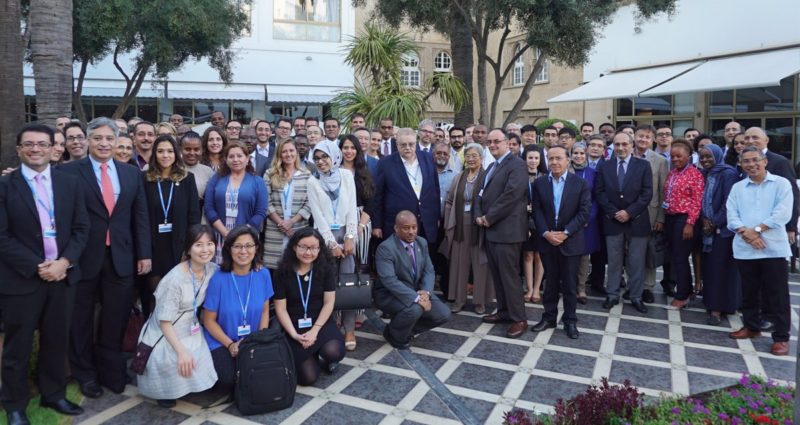 With an increase in climate impacts such as storms or floods, there is a growing need to ensure that infrastructure can withstand such extreme weather events to the greatest degree possible.
The two-day forum on the topic of "Mobilising finance for climate-resilient infrastructure", took place against the backdrop of devastating typhoons and hurricanes that damaged and paralysed infrastructure across large parts of South Asia, the Caribbean and the United States, thus making a clear case for urgent action.
"The human and economic costs of inaction on climate change are immense. If we don't focus on increasing resilience, all development gains of the past years will be lost," said UNFCCC Executive Secretary, Patricia Espinosa.
"Yet we have two remarkable global frameworks – the Paris Agreement and the 2030 Sustainable Development Goals – through which the international community can act to address these urgent issues," she added.
The forum convened about 120 participants from around the world, including government officials, representatives of multilateral development banks and the operating entities of the Financial Mechanisms that finance climate-resilient infrastructure projects, infrastructure developers, engineers, representatives of the private sector as well as the UNFCCC NGO Constituencies.
Given the importance of infrastructure in maintaining day-to-day economic operations of countries, regions and cities, as well as the provision of various social and educational services, President of COP 22, Mezouar Salaheddine, called for concrete action and progress in climate-resilient infrastructure financing.
Some of the concrete measures discussed included providing targeted support to turn the climate action plans for reducing emissions and for adapting to the consequences of climate change into fundable projects that investors can readily invest in.
Another key measure that participants stressed is the development of standards and metrics for climate resilience in infrastructure.
The forum also emphasised the need for mainstreaming climate-related financial disclosures and strengthening hydro-meteorological services in developing countries so that better climate data and information services become available to inform the infrastructure planning and implementation process.
The ability to clearly explain the social, environmental and economic benefits of climate-resilient infrastructure to the private sector was also stressed, as investors are driven by opportunities rather than risks.
These concrete action items will be captured in a summary report containing recommendations, which the SCF will submit to the COP with the aim of accelerating financing for climate-resilient infrastructure worldwide.
"We shouldn't wait for extreme weather events to change us. It will be too late then," urged Mohamed Nasr, SCF member from Egypt.