As concern mounts that the world will fail to meet its targets to reduce carbon emissions, the Swedish government, the Ford Foundation and other funders will throw their weight behind a proven, yet underutilised, climate solution: recognising the land rights of the indigenous and forest peoples of Africa, Latin America and Asia, who have emerged as the globe's most effective tropical forest protectors.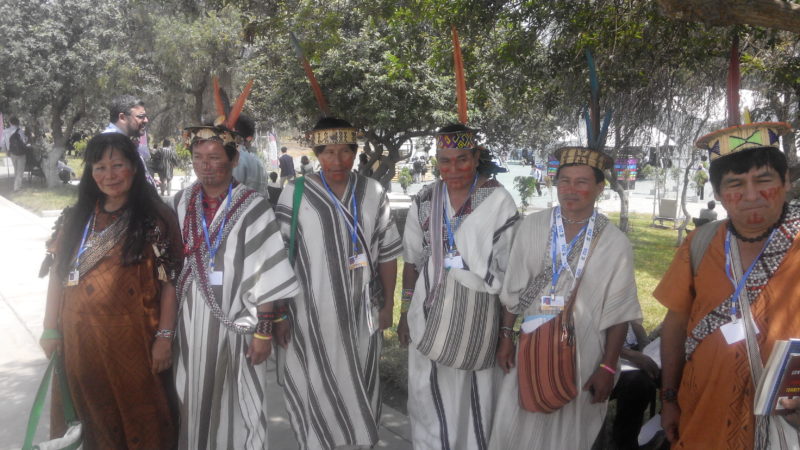 In the lead-up to the UN Climate Change Conference (COP23) scheduled to hold in Bonn, Germany in November 2017, indigenous leaders, forestry experts and investors will on Tuesday, October 3, 2017 in Stockholm, Sweden join Swedish aid officials and Ford Foundation President to tackle major cause of climate change, violence and costly conflicts in the global South.
At least one quarter – or 54,546 million metric tons – of the carbon stored above ground in the world's tropical forests is found in the collectively managed territories of Indigenous Peoples and local communities. This is equivalent to almost four times the world's greenhouse gas emissions in 2014. Research has shown that where rights are secure, deforestation rates are lower and carbon storage and biodiversity higher.
Leaders attending the Development Talks will call on international climate negotiators to act on a growing body of evidence demonstrating the role that secure land rights for Indigenous Peoples and local communities can play in protecting the tropical forests that are crucial to keeping global warming below two degrees. Secure land rights are also central for ending land conflicts that erupt when palm oil plantations, mines and massive dams drive Indigenous Peoples and local communities from their homes and destroy the tropical forests.
The event will formally launch the International Land and Forest Tenure Facility, a new institution dedicated to scaling up recognition of collective land and forest rights globally, thereby reducing conflict and furthering achievement of global goals on human rights, equality, the environment and development. An analysis of Tenure Facility pilot projects in Mali, Peru and Indonesia, to be released in Stockholm, will demonstrate significant progress, as local peoples use innovative legal tactics and GPS systems to map and monitor their territories and secure legal rights to their lands.
A new study released alongside these results will examine community-company conflicts in Southeast Asia, the latest in a series of papers documenting the significant cost of conflict to investors and companies that fail to address insecure land rights. An earlier paper by the same authors concludes that land conflict with local peoples can increase companies' operating costs by as much as 29 times the baseline – often leading to outright abandonment of up-and-running operations.