The Commissioner for Forestry, Ogun State, Mr Taiwo Oludotun, has warned village heads in the government-owned forest reserves not to indulge in unwholesome practices that may disrupt activities in the forests.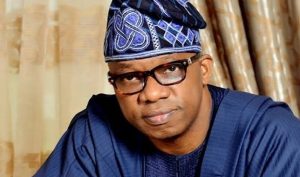 The commissioner gave the warning on Friday, May 19, 2023, in Abeokuta, the state capital, while addressing Forestry Officers of the Ministry .
Oludotun said that such village heads risked eviction and would be made to face the full wrath of the law if found culpable.
He listed some of the unwholesome activities to include illegal felling of trees, destruction of trees for plantation of crops like cocoa, cola nut and illegal collection of flitches, noting that the unwholesome acts would no longer be allowed.
He charged forest guards and other officials to be alive to their responsibilities by ensuring they kept a close watch on trees and other forest resources.
"Yes, it is true that government needs money to achieve its aim and objectives for the entire citizenry.
"At the same time, it can no longer continue to allow all sorts of unwholesome activities going on in the forest without checking them," he said,
In his submission, the Permanent Secretary in the Ministry, Mr Timothy Olatunji, reminded officials of the need to be up and doing in their day-to-day activities and ensure timely submission of reports to it.
By Abiodun Lawal