An environmental consultant, Mr Idowu Salawu, warned on Wednesday, May 16, 2018 that flooding would continue to threaten Nigeria, unless Environmental Impact Assessment (EIA) studies were conducted before executing construction projects.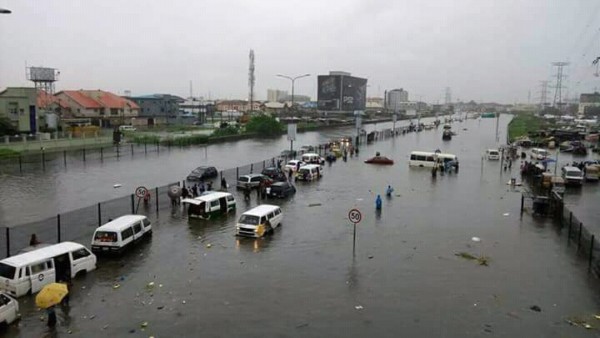 Salawu, Managing Director of Macpresse West Africa Ltd., gave the warning in an interview with the News Agency of Nigeria (NAN) in Lagos.
He spoke against the backdrop of the setting in of the rainy season, and the likely flooding of major cities in the country, especially Lagos and other coastal cities.
According to him, adhering strictly with EIA laws are necessary before embarking on projects to reduce the effects of climate change on the environment.
He lamented that most contractors handling projects in Nigeria were never respecting basic environmental laws, a development, he said, was responsible for the severe flooding of cities annually.
"When environmental problems start, nobody knows how and when they will end.
"EIAs should not be left with quacks because there are people trained to handle such assessments.
"Government should take the issue seriously, although you cannot conduct EIA on an existing facility but you can audit it.
"There must also be an assessment from time to time on the impact of the environment on the existing facilities," he said.
According to Salawu, when an EIA is carried out on a facility, the environmental hazards will be minimal.
On how building of dams can help in averting flooding, Salawu said that the environment was inter-woven with the production of food and, as such, needed adequate attention.
The environmentalist, who called for collaboration between experts and government to solve environmental challenges, advised that adequate infrastructure should be put in place for such partnerships to succeed.
"The issue of agriculture, water and the environment go hand-in-hand.
"Building of dams for agricultural purposes will have an enormous impact on irrigation and farming activities.
"If you checkmate flooding, people doing their agricultural activities along the river boundary will be able to use the water to get bountiful harvest.
"So, if you do not solve one problem, you will create another problem.
"My advice is that where such facility is to be put in place, the government should work with experts.
"Also, government should ensure that the facilities are in place for the benefit of everybody. However, when an emergency situation occurs, we have to look at all approaches and solutions to solve the emergency.''
Salawu recalled that the flooding in Lokoja in 2012 was due to the dam that was opened in neighbouring Cameroon.
He, however, noted that the opening of the dam was imperative because if it reached its maximum capacity and burst, the result would have been the submerging of the whole city.
Salawu also advised government to ensure that people violating the environment were punished to protect everyone from destruction.
By Mercy Okhiade and Itohan Abara-Laserian