The National Emergency Management Agency (NEMA) on Monday called on governments and people of the southeast geo-political zone to engage in massive de-silting of drains.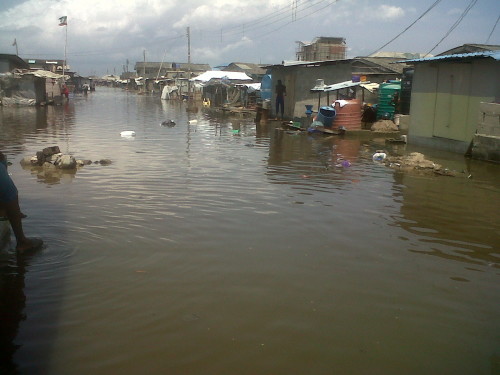 Zonal Director of NEMA, Mr Walson Ibarakumo, gave the advice while speaking with the News Agency of Nigeria (NAN) in Enugu, Enugu State, on Monday, July 9, 2018.
Ibarakumo noted that opening of the drain would allow rain water to empty, easily into large volume of waters in the zone.
He stated that since the topography of most states in the zone were not stable by nature, the drain needed to be opened to allow free and fast flow of water to mitigate flooding.
"NEMA is also calling on government agencies and people to stop putting dumpsites close to drain.
"Most times, you see that refuse in dumpsites overflows and immediately spills over to nearby drain; thus, leading to flooding of the area due to total blockage of drain by refuse,'' he said.
He also urged those living in low land areas that experience yearly water overflow or flooding to relocate and evacuate their property and children to safe areas.
NAN reports that NEMA had earlier warned of impending flooding in specific areas of Enugu, Anambra and Ebonyi States as forecast by National Hydrological Services Agency (NIHSA) and Nigeria Meteorological Agency (NiMET).
The agency explained that the heavy rainfall and storm being experienced in the states concerned were due to change in atmospheric conditions.
NEMA said it had started awareness in the affected states and would be conducting simulation with other relevant response agencies soon.
By Stanley Nwanosike