The Lagos State Government has urged residents to desist from dumping refuse in drains to prevent flooding.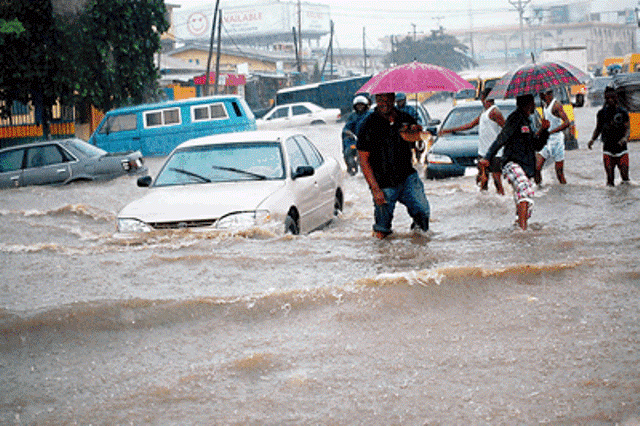 Mr Oluwatoyin Adeni-Awosika, the Director, Public Enlightenment and Community Relations in the state's Ministry of Information and Culture, gave the advice in an interview with the News Agency of Nigeria (NAN) in Lagos on Tuesday, April 17, 2018.
He said the state government had begun maintenance work on drainage channels ahead of the rainy season.
"The state government has embarked on a number of strategies aimed at enlightening the citizenry on the need for them to be weary that the rainy season is coming.
"They should be weary of doing many things that cause flooding such as building on drainage channels, dumping of refuse in drainage channels, pot holes and what have you.
"So government continued to educate everyday telling people; please bag these refuse very well and dump at appropriate places.
"Don't dump in drainage channels; don't drop in rivers; don't dump in the wrong places; we all will suffer the environmental and medical implications.
"So let us all do the right thing; put your refuse in appropriate places.
"It is a collective thing. Government is doing its own part; the citizenry too equally do their own part; then we all will enjoy.
"Government will enjoy; you too will enjoy the dividends of democracy.
"We started with jingles early in the year to sensitise people.
"We've been going round different parts of the state on the need for everybody to know we should prevent flooding.
"Not that when the flood comes, we start pushing blames.''
Adeni-Awosika said the ministry was also working closely with market leaders, the academia, civil society groups, and clerics towards sensitising residents to the measures they should take to prevent flooding.
By Grace Alegba