Flood wreaked havoc in Ilorin Township on Wednesday, September 26, 2018 as over 200 residential houses were submerged with hundreds of victims displaced and rendered homeless.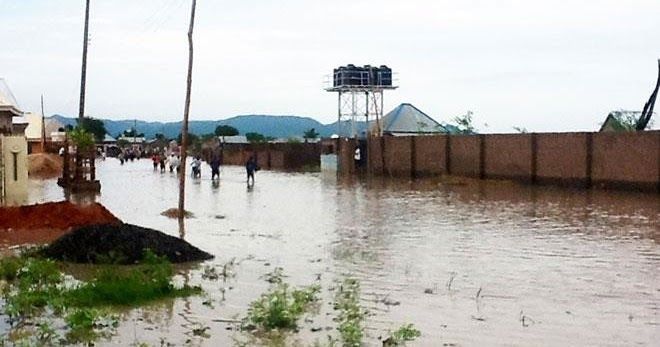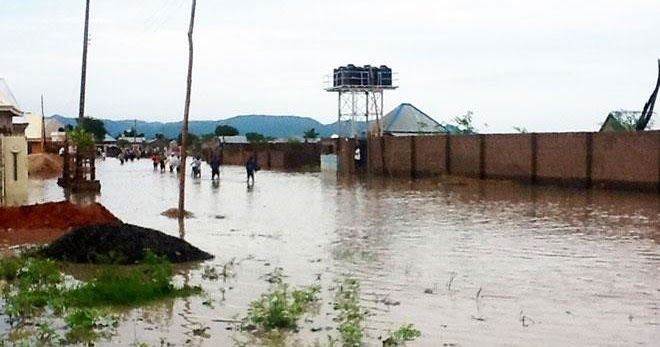 The most affected areas are Aduralere and lsale Koko communities in the llorin East local Government area of the state.
News Agency of Nigeria (NAN) reports that hundreds of residents of the affected communities are now taking refuge in churches, mosques and residence of some neighbours, who were not affected by the flood.
Some of the affected residents told NAN that the downpour, which lasted for several hours, made water to overflow the drainage channels that cut across the two communities.
Narrating his ordeal to NAN, one of the affected residents, Alhaji Abdurasheed Jimoh, who is of Aduralere community, said the flood has destroyed most of his property as the rain caught him unaware.
He said, "This is not the first time we are experiencing flood in our community, but this one came with an ugly and bitter experience as the drainage channels got filled up and submerged houses suddenly.
"Most of the buildings here have been submerged as their occupants have lost all their household property to the flood and are displaced."
Chairman of Aduralere Community, Alhaji Tunde Aremu, while speaking with NAN, said that residents of the affected houses were unable to salvage any of their property from the flood.
Aremu attributed the flood to the blocked channelisation that passes through the two communities.
He said that since the blockage of the channelisation and retraining walls of the project from Unity to Amilegbe, flooding had been frequent occurrence at Isale Koko area.
The chairman of the community called on the state government to revisit the water channels by clearing the blockage and possibly expand the drainage system to allow free flow of water.
He solicited immediate succour from the state government to alleviate the sufferings of the affected residents.
When NAN contacted the Special Adviser to Gov. AbdulFatah Ahmed on Emergency and Relief Services, Alhaji AbdulRasaq Jimoh, he said that he was not aware of the flooding.
He, however, pledged to pay an on-the-spot assessment visit to the affected areas with a view of assessing situation and providing succour for the homeless victims.
By AbdulFatai Beki