The Otuoke-Onuebum Road in Ogbia Local Government Area of Bayelsa State has been taken over by flood, as vehicles now pass through Elebele Road, a longer distance, the News Agency of Nigeria (NAN) reports.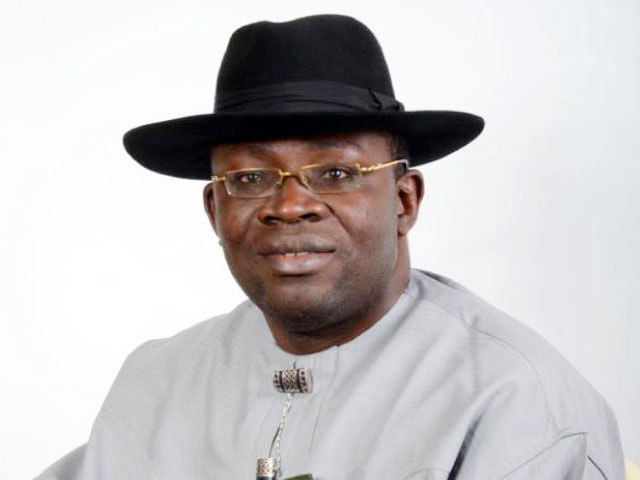 NAN reports that Otuoke is the home town of former president, Dr. Goodluck Jonathan.
A staff of the Federal University Otuoke (FUO), Mr Clever Ogbodi, told NAN in Otuoke on Friday, September 21, 2018 that passengers were paying N400 instead of N250 from Otuoke to Yenagoa, the state capital.
Ogbogi appealed to the Bayelsa government to come to the aid of the community for the sake of FUO students, who are directly affected.
"This was how it happened in October 2012 when flood took over the whole community; Up till now, there is no proper preventive measure put in place by government.
"We are expecting the government to come up with necessary measures to mitigate future occurrence, but it is a matter of regret that such measures are not in place.
"I am calling on all relevant authorities to look into the matter because we cannot be experiencing this terrible situation every year," he said.
Also commenting, Mr Azibator Omonibo, a passenger, wondered why the situation remained the same even after the intervention fund that was given to the state in 2012 to tackle it.
Omonibo expressed concern over the suffering of the people and urged the government to live up to its responsibility of preventing flooding and rehabilitate the road.
A taxi driver plying the road, Mr Kalawole Adebutu, said that the road was already in a bad shape before the flooding.
He appealed to the Federal Government to assist the people of Bayelsa as the state government was unable to find a lasting solution to the problem.
Adebutu said that the youth in the community were the ones sandfilling the road, adding that commercial drivers were paying them from their little profit.
By Shedrack Frank