To proffer solutions and mitigate the impacts of impending floods in the country, stakeholders in the environment sector recently met in Abuja.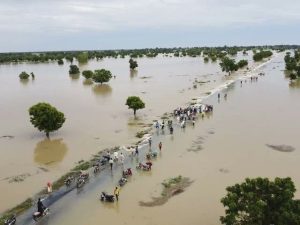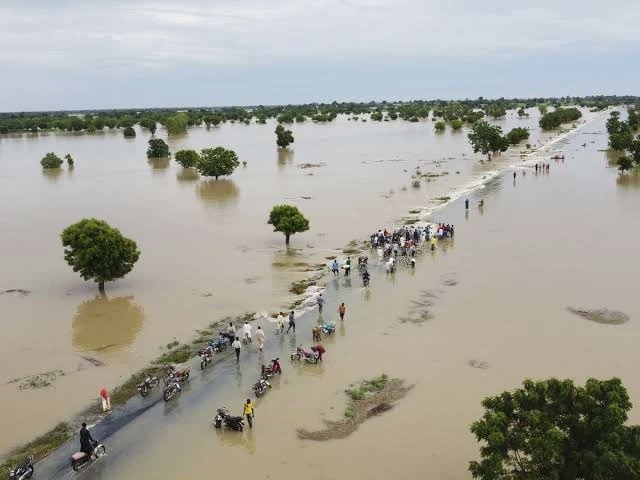 Executive Secretary, Global Initiative for Food Security and Ecosystem Preservation (GIFSEF), Mr Michael David, disclosed this in an interview on Sunday, July 9, 2023.
David said that the stakeholders had reiterated the call on the Federal Government to embark on immediate sensitisation of residents of flood prone states, as well as put in place effective mechanisms to mitigate such disasters.
"Flooding is a global phenomenon, it is happening all over the world; so, we need to be proactive and build resilience.
"Unfortunately, many persons have moved back to these flooded areas again, it appears we are not taking precautions, we should probably mop up these areas for them to know they are inhabitable.
"People should be punished for violating urban and town planning laws," David said.
He advised Nigerians to avoid bush burning and felling of trees, as these practices had also been identified as some of factors contributing to flood disasters.
The executive secretary further urged farmers to imbibe climate smart agriculture, which is irrigation farming.
"We keep preaching about climate smart agriculture, it is not a rocket science it is what our farmers were doing before.
"We need to practice irrigation more, the rains that come is a blessing, we have the opportunity to construct dams, though as environmentalist, we are against the construction of mega dams that impact on the ecosystem.
"Small earth dams can be constructed to enable farmers plant their crops all year round," he said.
Similarly, Mr Osi Braimah, the Director Abuja Environmental Protection Board (AEPB), also called on the public to stop indiscriminate dumping of wastes, especially in drains, to avoid flooding.
Braimah noted that, globally, plastic waste situation had assumed a worrisome dimension.
"It has also become endemic with drainage channels, canals, and waterways, littered with various plastic wastes.
"This contributes significantly to climate change, which results in short term damages, such as erosion and flooding, due to blockage of streams and water ways," Braimah warned.
By Abigael Joshua