The Rice Famers Association of Nigeria (RIFAN) in Kano State says the recent flood has destroyed over 5,000 hectares of rice farm in some local government areas of the state.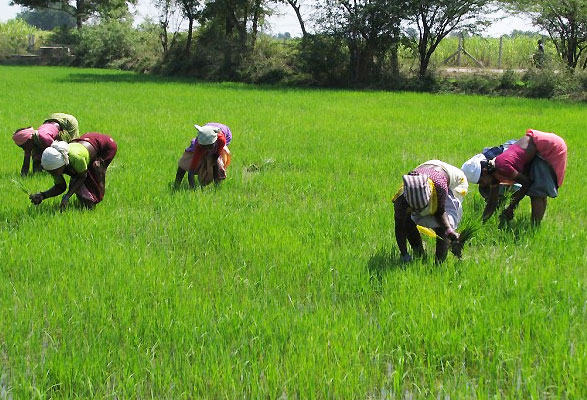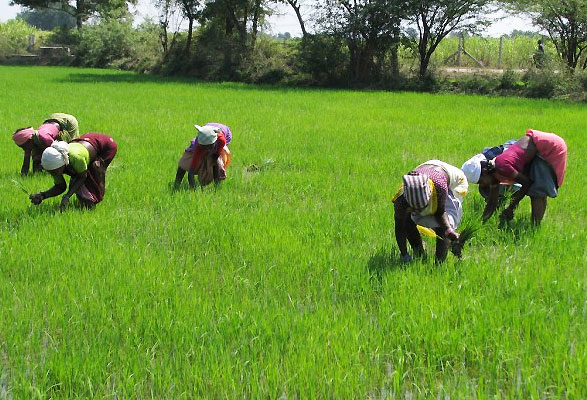 The RIFAN state chairman, Alhaji Abubakar Aliyu, told the News Agency of Nigeria (NAN) in Kano, the state capital, on Thursday, September 13, 2018 that the rice farms were affected in 10 local government areas of the state.
Aliyu, who spoke through his Assistant Secretary, Alhaji Ado Yakasai, listed the affected local government areas as: Warawa, Minjibir, Bunkure, Wudil, Gaya, Garko, Gabasawa, Kabo, Rimin Gado and Ajingi.
He said the disaster, which occurred in August affected most of the rice farms situated in Fadama areas, pointing out that only farms located upland were not hit by the disaster.
"Each hectare of farm was expected to produce between six and seven tonnes of the commodity but with this disaster, the production will be seriously affected.
"You know most of the rice farms are situated at Fadama areas which are water settlements. So when the incident happened many farms were submerged by water," he said.
Aliyu said that the farmers, who collected loan facility under the Central Bank of Nigeria (CBN) Anchor Borrower Programme, had lost over N5 billion as a result of the flood.
"Each of the farmers collected fertilizer and other inputs worth N210,000 as the total loan package while some of them have even spent additional amount of money on top of the total loan package.
"The association has already reported the incident to the Nigerian Agricultural Insurance Scheme (NAISL) since the farmers are covered by the insurance company," he said.
He noted that the collapse of an earth dam in Bunkure local government area aggravated the situation.
The chairman, however, called on the Federal and state governments to come to the aid of the affected farmers in view of the huge loss they incurred.
He disclosed that no fewer than 44,800 rice farmers benefited from the Federal Government's agricultural loan under the Anchor Borrower Programme this wet season.
By Tukur Muntari