Flood has destroyed 280 hectares of rice farm in Iguoriakhi and Iguomo in Ovia North-East and Ovia South-West local government areas of Edo State.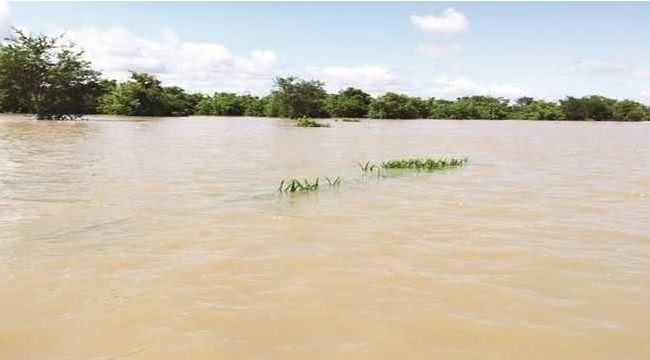 The state Chairman of Rice Farmers Association of Nigeria (RIFAN), Mr Dirisu Abdulsalam, told newsmen on Thursday, October 11, 2018 in Benin Cty, the state capital, that farmers close to the riverine areas in the state were worst hit by the flood.
He appealed to government at all levels to come to assist farmers following the destruction of thousands of hectares of rice farmlands by flood in several communities in Edo North, Edo Central and Edo South senatorial districts.
Abdulsalam noted that the flooding would negatively affect government's drive at sufficiency in rice production in the country.
He said that the association was evolving modalities to ensure the farmers were ready for dry season farming, to make up for the destruction.
"The association will be sensitising rice farmers for dry season farming to make up for the shortfall occasioned by the destruction of rice fields by flood.
"There are many problems in rice production and the worst of it now is that flood has eroded or washed away crops and even submerged some of our members' houses.
"Therefore, we appeal for assistance from government and international donors so that our farmers will not go and commit suicide," he said.
According to him, flooding will reduce rice production chain in the state, adding that the affected farmers have lost millions of Naira investment.
He, therefore, appealed to the state government to make tractors available to rice farmers, noting that the state had no single tractor.
Abdulsalam said Edo was one of the major rice producing states in the country.
He expressed regrets that the state government was not giving priority to rice farmers in terms of provision of certified seedlings and funding.
By Nefishetu Yakubu