The death toll following flash floods in Central Vietnam has risen to 106, authorities said on Wednesday, November 8, 2017 with 25 people still missing and 197 others receiving treatment for their injuries.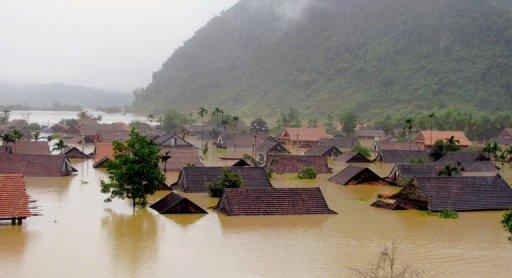 Khanh Hoa province, home to the popular beach resort city of Nha Trang, reported 39 dead, followed by Quang Nam province with 24 dead, Vietnam's National Committee for Search and Rescue said in a report to the government.
Authorities are sending more than 18,000 soldiers to take part in search-and-rescue operations and to deal with the aftermath of the flood, the Committee added.
Typhoon Damrey made landfall on Saturday with winds of up to 135 kilometres per hour.
Regional rainfall of up to 1,800 millimetres has been recorded for the past eight days, according to the committee.
Rain is expected to ease off from Thursday.
The storm damaged 121,000 houses, killed nearly 10,000 pigs and cows, knocked down power lines and uprooted countless trees.
Ten cargo ships and nearly 1,300 fishing boats have sunk.
Typhoon Damrey arrived days before a global foreign leaders' summit for next week's APEC conference in Da Nang, where weather authorities said there was a risk of flooding and landslides.
U.S. President Donald Trump is scheduled to arrive on Friday for the leaders' summit, which Chinese President Xi Jinping and Russian President Vladimir Putin is also expected to attend.