Residents of riverine Makoko area of Lagos State are not finding the effect on oil exploration in their waters funny. They are seriously lamenting dredging and water pollution in the area.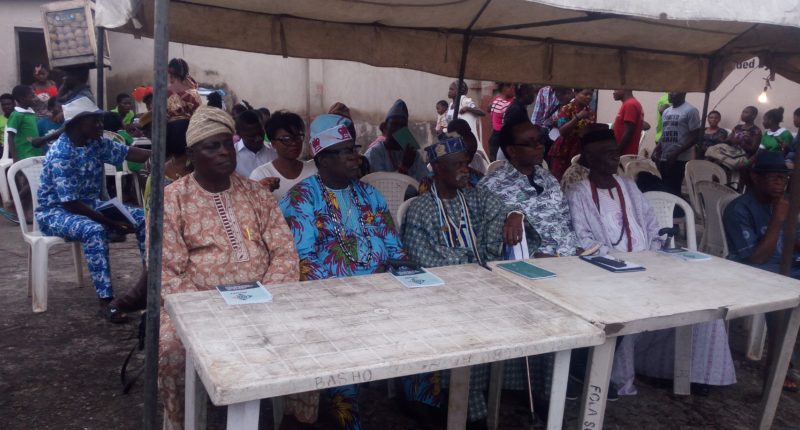 However, they call on both the state and federal governments to assist them in their major occupation of fishing by providing them with good fishing equipment.
During a community dialogue at the Zontal Club of Lagos, Makoko, on Monday, July 24, 2017, representatives of the communities in Makoko said fishing, which is their economic mainstay, is dying due to the aforementioned activities.
The event, with the theme "Fish Not Oil", was organised by Health of Mother Earth Foundation (HOMEF).
Director of HOMEF, Nnimmo Bassey, blamed Nigeria for focusing on the immediate financial benefits of crude oil which employs in hundreds of both Nigerians and expatriates to the detriment of fishing which employs millions of Nigerians.
He added that some countries have abandoned the mining of money-spinning mineral resources like gold because of their adverse effect on the environment.
"In Nigeria, more people depend on fish for protein. But now the fishes are being poisoned.
"It is time to keep offshore oil untapped. Today, we present this simple incontrovertible wisdom: our wellbeing and that of the planet will best be preserved when we unite and say Fish, not Oil," he said.
Makoko is peopled majorly by Egun people from Badagry and Niger Republic.
A youth leader in Makoko, David Shemede, an Egun, told EnviroNews that the community used to have variety of fishes, but that human and industrial activities have driven the aquatic animals far away from the reach of fishermen.
He urged government to stop sand-filling and dredging which are affecting fishing in the area.
Other residents who are at the event said they no longer enjoy fishing because of chemicals poured into the water, which kill fishes and destroy fishing equipment like nets.
Some of them were happy that "someone can come to us to discuss our problems."
They prayed government to help them with life jackets, fishing equipment and help to stop dredging of their waters.
Dredging, they said, discourages their children from fishing, as they lose track of the terrain and fear drowning.
Betty Abah, one of the conveners, said fishes and ocean life are very important to humans. "So, when they are threatened, there should be cause for concern."
In his closing remarks, Bassey noted that he is neither a politician nor government employee, but one who helps communities to speak for themselves.
He promised to document the issues raised and forward them to those concerned, especially state and federal governments.
He added: "We need more floating schools like the one that has been demolished. We even need floating hospitals.
"Government should come and clean up Makoko communities. If they don't attend to us, we will not give them our votes during elections."
He however urged the people to desist from dumping rubbish into the water, to make the environment habitable.
By Innocent Anoruo