Global financial institutions Citi and JPMorgan Chase & Co. on Tuesday, September 19, 2017 at the Climate Week NYC 2017 in New York joined The Climate Group's RE100 campaign with CDP, committing to source 100% renewable power across their global operations by 2020.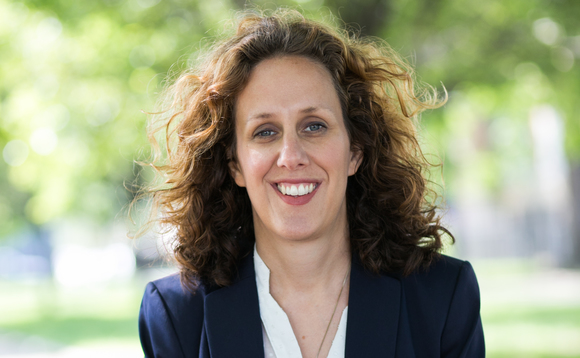 Other companies joining the RE100 initiative are one of the fastest-growing beverage companies, Califia Farms, and UK investment management company Jupiter Asset Management.
The announcements follow news last week that The Estée Lauder Companies, Kellogg Company, DBS Bankand Clif Bar & Company have also joined RE100. 110 of the world's most influential companies are now generating demand for over 150 TWh renewable energy annually – more than enough to power New York State.
Helen Clarkson, CEO, The Climate Group, said: "This year's Climate Week NYC is jam-packed with the best examples of corporate leadership – from cleaner, smarter energy choices through to ambitious commitments on electric transport. Companies joining RE100 recognize that renewable power is a smart business decision. Their leadership will help to shape energy markets away from fossil fuels and deliver on the Paris Agreement at speed."
Citi is the leading global bank, with approximately 200 million customer accounts and business in more than 160 countries, and a mission to responsibly provide financial services that enable growth and economic progress. The bank has set a new target to achieve 100% renewable electricity by 2020 across its global operations, as part of its broader Sustainable Progress strategy and $100 billion Environmental Finance Goal. Citi's strategy will consider on-site power generation and Power Purchase Agreements, along with a continuing focus on energy efficiency.
Michael Corbat, CEO, Citi said: "We are right alongside our clients in supporting the growth of renewable energy development and production. We're committed to using renewable power sources for our global operations while continuing to provide financing for our clients' renewable energy and energy efficiency projects around the world."
JPMorgan Chase & Co., a leading global financial services firm with assets of $2.6 trillion, announced in July that it plans to go 100% renewable by 2020. The firm, which has offices and operations in more than 60 countries across over 5,500 properties, covering approximately 75 million square feet – about 27 times the square footage of the office space at the Empire State Building – will achieve this goal by prioritising transactions that add new renewable energy to the grids on which it consumers power.
The firm will install renewable energy technology across buildings and branches, sign Power Purchase Agreements with renewable energy projects and reduce energy consumption. JPMorgan Chase also committed to facilitating $200 billion in clean financing by 2025.
Matt Arnold, Global Head of Sustainable Finance, JPMorgan Chase & Co., said: "Business has an essential role to play in advancing the transition to clean energy and a safe climate.  Our commitment to source renewable power for 100% of our global energy needs by 2020 – which is paired with a plan to facilitate US$200 billion in clean energy financing through 2025 –  is driven by 'out-of-the-box' innovators and a commercial approach that will deliver a more resilient energy supply chain."
Jupiter Asset Management is a leading, London-based investment management company, with a goal of sourcing 100% renewable energy for its electricity use by 2018. The company is already 94% renewable.
Maarten Slendebroek, CEOr, Jupiter Asset Management, said: "We believe our decision to target 100% renewable electricity through RE100 highlights the alignment between our corporate strategy and our investment activities. As a long-term active investor, we believe that climate change and energy transition carry risks and opportunities that warrant our attention. This initiative demonstrates Jupiter's commitment to environmentally responsible corporate behavior."
Califia Farms is a leading provider of nutmilks, ready-to-drink coffees, juices and creamers, all of which are 100% plant-based, non-GMO, carrageenan-free, gluten-free, vegan and made with no artificial ingredients. The company is committed to sourcing 100% renewable electricity by 2020.
Eli Steltenpohl, Sustainability Manager, Califia Farms, said: "Next year, we plan on harnessing the California sunshine with more than just flavorful fruits and nuts. Califia Farms is committed to environmental stewardship across all facets of our business and we are excited to demonstrate that energy action is viable for companies of all sizes. We want to show how better-for you products can be produced in a better way, regardless of your industry or footprint."
The eight newcomers to RE100 were announced on stage at 'VELOCITY – Accelerating Climate Action', a unique event at Climate Week NYC, which sees The Climate Group partner with VICE Impact, Formula E and Spring Studios to champion ambitious climate action to business and governments.
There were high level speakers from RE100 member companies, including AB InBev, DBS Bank, General Motors, Goldman Sachs, H&M, JPMorgan Chase & Co., Kellogg Company, and Philips Lighting – with H&M also speaking on their EP100 commitment on energy productivity, alongside Mahindra & Mahindra.
General Motors announced on Tuesday  that it would power its Ohio and Indiana plants entirely with wind energy, meaning that renewable energy will 20% of the automaker's global electricity load.
RE100 recently celebrated its 100 members milestone, drawing praise from global climate leaders including Patricia Espinosa, Executive Secretary of the United Nations Framework Convention on Climate Change (UNFCCC), and former US Vice President Al Gore.
The Climate Group has also launched its new EV100 initiative, to boost the uptake of electric vehicles across the world, and make electric transport the new normal.