Chief Executive Officer(CEO) of Jos-based NASCO Group of Companies, Mr Attia Nasreddin, has advised the Plateau State Government to ban indiscriminate buildings on hills and mountains to ensure strict compliance with the city's original master plan.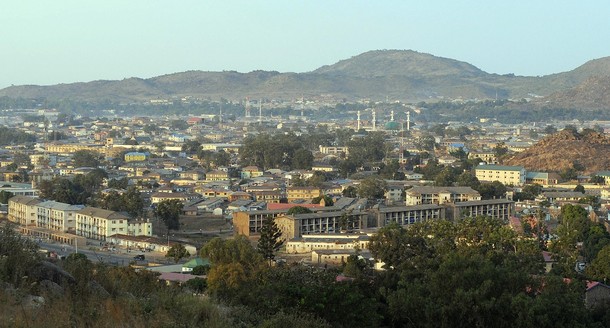 Nasreddin gave the advice when the Commissioner of Lands, Survey and Town Planning, Mr Yakubu Dati, paid a courtesy visit to  him in Jos, the state capital.
He said that the Jos master plan should not end up as just a document instead of being implemented to enable Plateau regain its beauty.
"Jos has a master plan but it has been kept on the shelf for decades; it should not just be on paper, but should be implemented for the benefit of us all.
"People are building on hills and on rocks; Plateau is known for its mountains, but when you look around now, you will discover that people have built on them and turned them to shanty towns.
"The landscape is being destroyed; we are calling on the government to control how these buildings spring up. This should be done for the good of all us," he said.
Nasreddin said that the buildings, because of their locations, are built without drainage systems, access roads for fire service and toilets, or other facilities necessary for any decent living.
"Such settlements are death traps for the occupants," he pointed out..
He said that with Coronavirus threatening countries, it would be a disaster if these shanty towns were hit by the disease as they lacked proper access roads.
He also observed that there was an influx of people all over the state which, he said, could lead to problems in the long run.
The CEO advised the ministry to stop indiscriminate building of shops without car parks as they create artificial gridlocks on the road.
He regretted that land value in the state was depleting, declaring that if necessary steps were taken, the state could be turned into one of the best in the country as it had the weather, minerals, beauty and food that other states lacked.
Earlier, the commissioner had commended the company for its prompt payment of ground rents and other taxes to the state.
Dati also thanked NASCO for beautifying the environment and uplifting roundabouts in the the state, while calling on staff of the company to buy lands in the new layouts the state had provided.
By Martha Nuhu