A strategic communications firm, CMC Connect (Perception Managers), on Saturday, June 6, 2020 said it had launched an initiative called "Plastic Responsibly" to educate Nigerians on the dangers of littering plastics in the environment.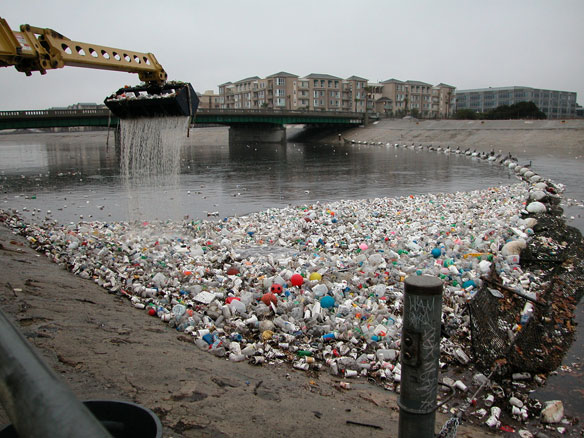 Sunkanmi Ogunniyi, Associate Group Head, CMC Connect (Perception Managers), made this known in a statement made available to newsmen in Lagos.
He said the initiative was aimed at educating Nigerians on the dangers of irresponsible plastic disposal in the community.
"The initiative focuses on driving attitudinal change by causing plastic lifestyle modifications.
"The key actions for the initiative are responsible production, use, disposal and recycling.
"For us at CMC Connect, the inimical effects of plastic pollution are enough to cause significant worry for Nigerians and we must, therefore, collectively aim to reduce its hazards and threats to biodiversity.
"Such threats includes drainage blockage which causes perennial flooding, especially in major urban centres of the country," Ogunniyi said
He said that CMC Connect through the initiative would engage in advocacy, community engagements, outreaches, research and volunteer activities by working with like-minded individuals and entities.
Ogunniyi urged corporate organisations and all tiers of governments to partner with them in the quest to keep the environment protected.
"We commend the efforts of the Lagos State Government led by Gov. Babajide Sanwo-Olu in its quest to ban the use of single-use plastic through its agency, the Lagos State Environmental Protection Agency (LASEPA).
"We strongly recommend that other states and indeed the Federal Government emulate this laudable move by swiftly enacting laws that prevent plastic abuse in our environment," he said
He said subsidiaries of CMC including BCW representing the third largest Public Relations (PR) network in the world, Re-ignite Public Affairs, iOctane Digital Experience Agency and Tangalo Africa, an Agric Media communications company.
By Funmilola Gboteku