A maize specialist with Harvestplus Nigeria, Mr Dollah Yusuf, says that the company has developed vitamin A-fortified maize seeds which are disease-resistant and nutrient-rich.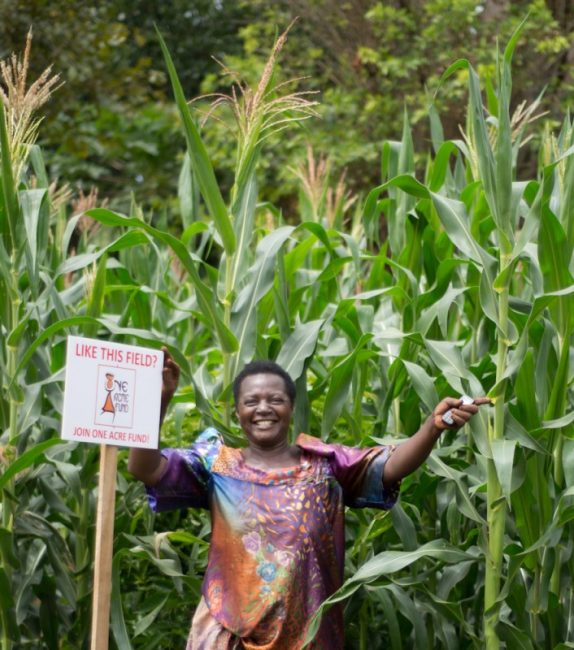 Yusuf said this in an interview with News Agency of Nigeria (NAN) on Wednesday, February 7, 2018 in Abuja.
He said that the vitamin A-fortified maize seeds would be distributed to maize farmers, adding that Harvestplus was working with some seed companies to facilitate the farmers' access to the maize seeds.
He said that the improved variety of maize seed, which was developed through conventional techniques, was high yielding and disease resistant.
"We are using agriculture to now provide nutrients through conventional crop breeding techniques, so that everybody can have access to good nutrients in the simplest form and in the cheapest form.
"We have also tried as much as possible to create access to the improved maize seeds so that whoever wants to cultivate them can have hitch-free access to them.
"Last season, we worked with five seed companies and in this season, the number has increased to 10 seed companies,'' he said.
Yusuf said that the maturity period of the maize variety was about 80 days, adding that farmers could, therefore, cultivate and harvest the maize within 110 days.
According to him, the consumption of vitamin A-fortified maize reduces the risk of experiencing "hidden hunger''.
"Hidden hunger is a situation whereby you are eating food quite alright but your system is not getting the right nutrients it requires,'' he said.
He said that the vitamin A-fortified maize was better than the white maize, which had only carbohydrates but lacked other essential nutrients.
"Vitamin A is for good eyesight, strengthening of your immune system and prevention of diarrhoea in children as well as good skin,'' he added.
Yusuf said that Nigerian children could compete favourably with children from other parts of the world if they consumed nutritious foods like vitamin A-fortified maize.
He said that plans were underway by Harvestplus to make Nigerian staple foods more nutritious, adding that as part of the strategy, crops like rice; maize and cassava would be bio-fortified.
"Harvestplus Nigeria is leading a global effort in the fight against malnutrition with the goal of reaching 15 million farming households, 100 million people with bio-fortified foods by the year 2020,'' he said.
Yusuf, however, underscored the need to promote the diversification of the citizens' diet from white maize to vitamin A-fortified maize and other bio-fortified foods so as to boost their well-being.
By Uwumarogie Peter