Fiji on Monday, March 6, 2023, shut down school activities following a heavy rain warning and flood in some parts of the country.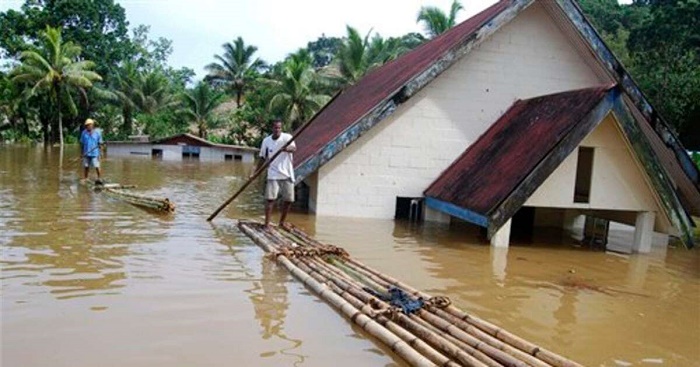 Fiji meteorological office said the category 4 tropical cyclone Kevin lies to the far South of Fiji and was gradually moving southeast.
Meanwhile, the associated active trough of low pressure with cloud and rain continues to affect the Fiji islands, according to local media.
"A flash flood warning is now in force for low-lying areas, small streams and flood-prone areas adjacent to Rakiraki, Nasivi and Ba Rivers, and areas from Sigatoka to Rakiraki," the meteorological office said.
All parents and guardians were advised to keep track of the weather news, as teachers and students are advised to stay at home and keep safe.
According to the office, more heavy rain is expected to affect parts of the country from Monday afternoon with some areas already experiencing flooding from overnight, particularly in the west.
It added that Fiji's second largest island of Vanua Levu would experience heavy rain from Monday night with possible impacts to include flooding of towns, roads, Irish crossing and bridges in low-lying areas and flood plains.
A flash flood alert was in force for small streams and flood-prone areas from Bua to Macuata.
A river flood warning remains in force for Ba, Tuva, Nadi and Vitogo Rivers, as well as other major rivers in the western side.
Fiji Roads Authority said contractors would begin restoration works this week.