Corruption and climate change are arguably the defining challenges facing the world today. Both problems – and their solutions – are interlinked. In particular, corruption is one of the driving forces behind deforestation and forest degradation, a major cause of climate change (according to the UN, deforestation and forest degradation account for around17% of carbon emissions worldwide).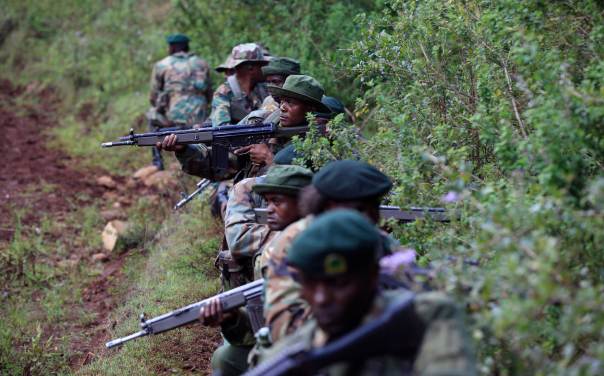 Interventions to reduce deforestation and forest degradation therefore have to take corruption risks into account.There have to be robust anti-corruption mechanisms and sound governance systems in place to ensure that forests are preserved transparently and accountably.
The United Nations Reducing Emissions from Deforestation and Forest Degradation (REDD+) mechanism, seeks to conserve forests in developing countries.
Although Kenya's work on REDD+ began in 2008, little progress has been made in implementing it to conserve the country's forests.
In 2013, a corruption risk assessment for REDD+ in Kenya prescribed a range of recommendations for different stakeholders. As a result, the Kenya Task Force on Anti-Corruption for REDD+ was established, and operated between 2014 and 2015. Aiming to enhance dialogue among different stakeholders about the relationship between REDD+ and corruption, it brought together national actors working on forest governance, anti-corruption and transparency.
Until recently, corruption and governance were not major parts of conversations in relation to forest conservation. As a result, many REDD+ stakeholders in Kenya and the world over had a limited understanding of the connection between corruption and REDD+ – corruption is almost always a significant factor in the illegal exploitation of forest areas and thus threatens initiatives such as REDD+. The majority of countries that are heavily forested and benefiting from REDD+ are also those where corruption is perceived to be high and corruption is often endemic in the forestry sector of these countries. A new report from Transparency International Kenya found that the taskforce managed to quickly fill the knowledge gap through consultation and information sharing.
The taskforce achieved significant milestones, notably bringing the anti-corruption and transparency agenda into the centre of REDD+ processes.
Additionally, the taskforce brought together an unusually diverse blend of stakeholders in a country with numerous tensions between government institutions, civil society and indigenous communities. This collaboration enabled progressive dialogue about corruption and governance to take place in various parts of the forestry sector.
The taskforce, however, seems to have largely focused on national actors, leaving behind county-level stakeholders who are vital in the management of forests. Kenya has a highly devolved system of governance, meaning that county governments hold considerable responsibility for forest and natural resource governance.
The taskforce encountered other significant challenges, such as resource constraints and significant staff turnover at some of its member organisations. Coupled with a lack of proper documentation of the taskforce's work, this made it challenging for successor projects to quickly integrate and push on with the work. While these challenges did not prevent the taskforce from achieving significant milestones, they are serious considerations that should be taken into account when establishing other multi-stakeholder approaches.
Kenya's approach to addressing these challenges in the forestry sector is worth strengthening and replicating.Kenya is at a crucial stage of developing its framework for REDD+ implementation and the task force has immense potential to make REDD+ successful in the country.
Its founders, including the REDD+ Coordinating Office, the Ethics and Anti-Corruption Commission, and Transparency International Kenya, should consider reviving the initiative while addressing the challenges faced during its initial lifespan, including admitting county-level stakeholders.
Read the assessment report on Kenya's Task Force on Anti-Corruption for REDD+.
The Author leads the Climate Governance Integrity Programme at Transparency International Kenya.
Courtesy: PAMACC News Agency