The European Commission is set to push for a major overhaul of the bloc's environmental policies on Wednesday, July 14, 2021 to reduce emissions by 55 per cent by 2030.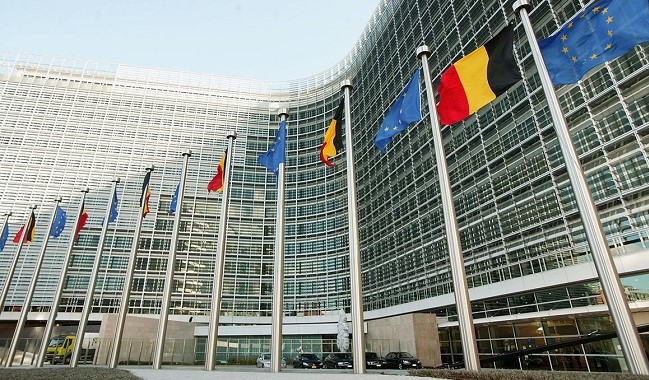 In a mammoth legislative package dubbed FitFor55, the commission is expected to table about a dozen new or revised climate or energy laws.
EU leaders agreed to the 55 per cent reduction compared to 1990 levels after late night negotiations in December 2020, tasking the commission with hashing out detailed plans on how to achieve it.
The EU executive's proposals need to be approved by the EU countries which with their different energy mixes and pet industries are likely to haggle over every detail in the proposals.
But not only governments would keep a close eye on the suggestions.
The past weeks have seen a flurry of lobbying and campaigning from environmentalists and industry alike.
One of the key reforms was a plan to introduce a carbon border adjustment mechanism, under which the bloc would impose tariffs tied to the volume of emissions of products, such as steel and cement.
The levies would raise funds for the EU's budget, potentially from 2023 onwards, a first for the bloc.
But the plans were controversial, as other countries feared higher prices for exports and unfair competition.
Linked to this was the union's controversial emissions-trading system, which was also due for an update.
Under the system created in 2005, high-polluting sectors, such as power plants and industry, have to buy permits for the emissions they produce.
Free allowances, however, have slowed down reductions in emissions so far.
And if a carbon tax was introduced at the EU's border while producers within the bloc retain free allowances, this could be against international trade rules on unfair competition.
According to a proposal seen by dpa, the commission can suggest expanding the scheme to also include the maritime and road transport industries.
The EU executive could also suggest phasing out free allowances over the next decade, or a longer period.
This will likely meet heavy resistance from some industries, which are worried that this could put competitors in countries.