The Federal University Ndufu-Alike Ikwo (FUNAI) in Ebonyi State has distinguished itself among other universities in Nigeria. This came to the fore in the 9th edition of the Nigerian National Mathematics Competition for university students held recently at the National Mathematical Centre, Abuja.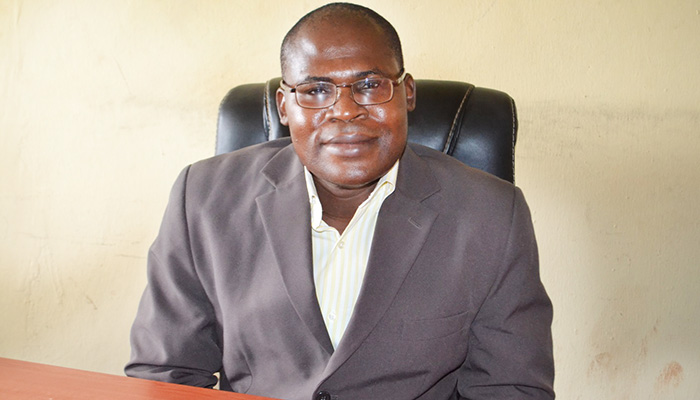 Declaring the competition open, Executive Director of the Centre, Professor Stephen Onah, noted that Nigeria was in dire need of mathematicians to enable it surmount its present developmental challenges.
He added that the competition "is one of the Centre's initiative to produce quality future mathematicians for Nigeria", adding that "the best team will represent the country in the International Mathematics Competition."
FUNAI was participating for the first time in the event, which also had 33 other Nigerian universities in attendance.
At the end of proceedings, the university was placed 8th overall and 1st among the universities that were participating for the first time in the competition.
The university was represented by a team of four students, namely: Nkume Friday Uzochukwu, Edigbo Vincent Onyebuchi, Ozor Emmanuel Ifeanyi and Onuora Ogochukwu Theresa, all of the Department of Mathematics/Computer Science/Statistics/Informatics.
The university representatives won medals in different categories. Ebigbo Vincent Onyebuchi won Silver medal with a total score of 71 points, taking 12th position out of 128 students from all the universities that took part in the competition. Nkume Friday Uzochukwu also won a silver medal with total score of 66 points in another category and Ozor Emmanuel Ifeanyi won a bronze medal with a total score of 43 points.
Speaking after the event, the leader of the university delegation, Dr. Louis Omenyi, said: "Though we got the invitation very late and the time of the competition was also very close to the first semester examinations, yet we still made an impressive result."
He added: "The success is excellent and marvelous and I hope that by the next competition we will come first", and thanked the Vice Chancellor of the University, Professor Chinedum Nwajiuba, for his unquantifiable support to the team which made them to excel in the competition.
Speaking on behalf of other participating students, Edigbo Vincent Onyebuchi, a final year student of the university, thanked the University Management for giving them the opportunity to represent the university in the competition, noting that their success was as a result of the Vice Chancellor's uncompromising stance towards academic excellence.
He further expressed optimism that the university, having come this far in its first attempt, would definitely clinch the overall first position in the nearest future.
Meanwhile, the Vice Chancellor, Prof. Nwajiuba, has congratulated the students and their handlers for making the university proud; charging them to ensure that by the next edition of the competition the university would occupy the prime position.
The competition was won by University of Uyo, while Federal University of Technology, Akure and University of Ilorin were 2nd and 3rd respectively.