Chairman of the Federal Capital Territory (FCT) Water Board, Mr Kassim Ali, has called on the Federal Government to expedite action to address the issues of sanitation and open defecation across the country.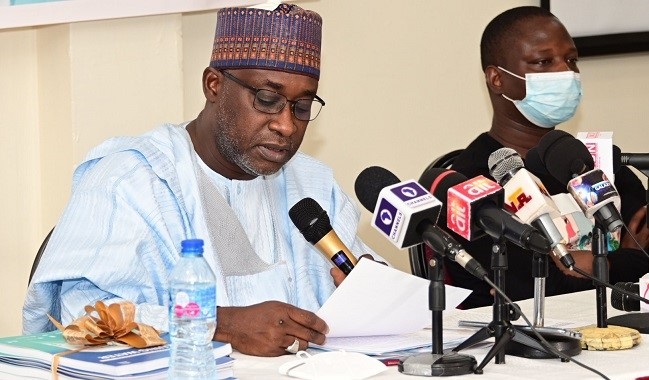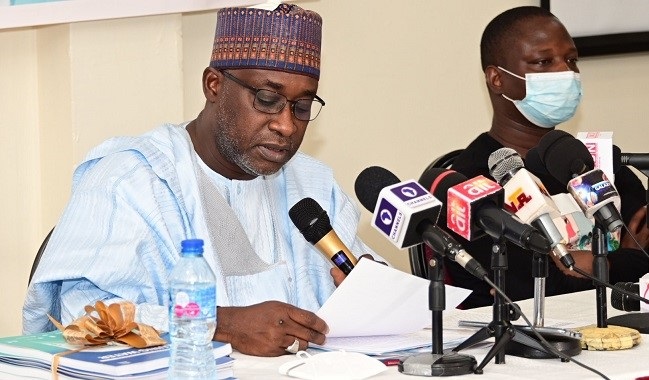 Ali made the call in  his presentation at the First Engr Umar Jibrin Distinguished Annual Public Lecture titled "Prioritising Development of Sanitation Infrastructure Towards Eliminating Open Defecation in the FCT" on Friday, April 16, 2021 in Abuja.
The public lecture was organised by Nigerian Institution of Civil Engineers, a division of Nigerian Society of Engineers (NSE), to honour Jubrin for his meritorious services to the engineering sector in FCT and Mark his birthday.
According to Ali, access to basic sanitation services is still a major challenge in Nigeria.
"As of 2018, about 112 million people lack access to basic sanitation services and almost a quarter of the population practice open defecation.
"Over the years, government made frantic efforts to ensure access to sanitation service and discourage open defecation but its efforts did not show significant progress.
"Thus, universal access to toilet that safely contain excreta and elimination of open defecation should be prioritised by governments at all levels, ensuring that progress is equitable and in line with the principle of the human right to water and sanitation.
"Sanitation interventions should ensure coverage of entire communities with safe toilets that address technological and behavioural barriers to use," Ali said.
The FCT Water Board boss also suggested that everyone in school, healthcare facilities, workplace and public places should have access to a safe toilet.
He stressed that sanitation workers should be protected from occupational exposure through adequate health and safety measures and also sanitation campaign to give strong emphasis on Information, Education and Communication.
Speaking, the Minister of Water Resources,  Mr Suleiman Adamu, commended NICE and Jubrin.
Adamu urged the FCT administration to ensure that the territory was free from open defecation, adding that there was a need to improve sanitation in the territory.
He also called on participants to also contribute their quota in the provision of toilets to reduce open defecation in rural areas and communities.
Adamu said his ministry was open to collaboration in the area of sanitation and addressing open defecation.
Also speaking, Mr Jang Tanko, the National Chairman of Nigerian Institution of Civil Engineers (NICE), said the theme of the lecture was apt and timely.
According to him, the Federal Government has already issued an Executive Order 009 for an open defecation free Nigeria by the year 2025.
"We thank the FCT authorities for attending to some of the report we  put forward on open defecation and sanitation; we urge them to take immediate action to addressing the issues.
"I congratulate Jubrin on this well deserved honour by NICE," Tanko stressed.
Also speaking, the Chairman of the occasion, Mr Babagana Mohammed, who is also the President of the Nigerian Society of Engineers and Chairman in Council, described Jubrin as a committed engineer with ethical values.
Mohammed commended the effort of NICE, adding that the honour on Jubrin was well deserved.
Mohammed was represented at the event by Mr Gidari-Wudil Saad, the National Deputy President of NSE.
The Minister of FCT, Mala Mohammad Bello, represented by the Permanent Secretary, Mr Olusade Adesola, said Jubrin had distinguished himself and rose through the ranks to become what he is today.
According to him, FCT is not doing well in the area of sanitation and open defecation.
"However, we are closely working  with the Ministry of Water Resource, because the effort to overcome open defecation and sanitation is absolutely necessary; collaboration is good for sustainability".
The Managing-Director of Federal Road Maintenance Agency, Mr Nurudeen Rafimdadi, represented by Mrs Gini Osoro, congratulated Jubrin on his contribution to the Development of FCT.
Other dignitaries present at the occasion include the former Vice Chancellor of Federal University of Technology, Minna, Prof. Suleiman Adeyemi; President of COREN, Mr Ali Rabiu, among others.
High points of the occasion was the award for excellence to Jubrin and the cutting of his birthday cake.
By  Perpetua Onuegbu and Collins Yakubu Hammer