At least 17 people have died this week in the US due to severe weather, officials have said. Six deaths were reported in Wisconsin, four in Texas, three in North Carolina, and one each in Michigan, Missouri, North Dakota and Virginia.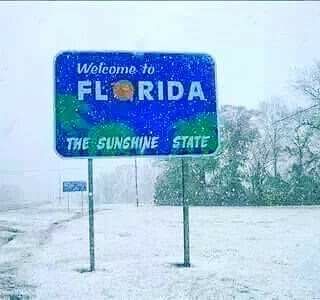 More than 7,800 people along the East Coast were without power, according to reports from five states. The power outages is a major concern, especially for those in dangerously low temperatures.
The major storm that gripped the East Coast is moving away, but the Northeast is not out of the woods, it was gathered.
A one-two punch of powerful winds and bitter cold are expected on Friday, January 5, 2018 into the weekend in the East and Midwest, with temperatures plunging as low as single digit during the day, and below zero at night.
With wind chill, temperatures could be as low as -15 in New York and -25 in Boston on the weekend, according to CNN Weather.
The bomb cyclone heaped plenty of misery across the region, deluging streets in Massachusetts with icy water, dumping more than a foot of snow across eight states and knocking out power for tens of thousands.
On Thursday, the tide at Boston Harbor matched its record at 15.1 feet – previously set during the blizzard of 1978. Waves from the sea washed into Boston streets. In coastal Massachusetts, stunned residents had to flee their homes as frigid waters poured into their street and engulfed their cars in ice.
Relatively warm Florida was not spared. South Florida last saw snow 41 years ago, while other parts of the state last experienced snow 30 years ago.
Indeed, the Sunshine State is among many crippled by snow and ice along the US east coast following one of the strongest winter storms in modern history.
Freezing temperatures have caused Orlando theme parks including Disney, SeaWorld and Universal Studios to shut its aquatic attractions.
On Thursday, snow fell in Tallahassee for the first time in 28 years, according to forecasters.