The National Biotechnology Development Agency (NABDA), on Monday, January 20, 2020 urged Nigerian farmers to embrace Genetically Modified Organisms (GMOs) and technology-driven crops to improve the nation's economy.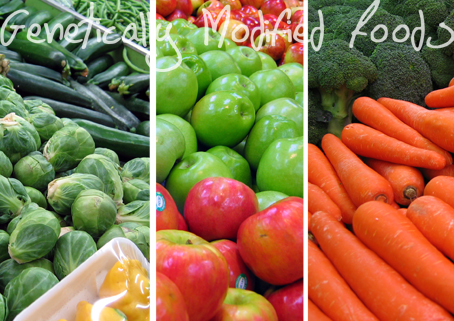 Dr Rosa Gidado, Deputy Director, Agricultural Biotech Department of the agency, made the plea in an interview with the News Agency of Nigeria (NAN) in Lagos.
She said that the technology had improved the economy of many countries.
Gidado listed such countries to include U.S., Brazil, Canada, Argentina, Japan, China, Kenya and South Africa.
She said those countries were already reaping the benefits of technology-driven crops and urged farmers in the country to take advantage of it.
She said there was nothing bad about the technology because they were well regulated.
GMOs crops refer to the transfer of genes between organisms, using a series of laboratory techniques for cloning genes, splicing DNA segments and inserting genes into cells.
Collectively, these techniques are known as recombinant DNA technology.
A GMO is any organism, whose genetic material has been altered using genetic engineering techniques.
She said that GMOs products had become a part of everyday life, entering society through agriculture, medicine, research and environmental management.
"My message to farmers is that they should not listen to rumour that discourage them from accessing this GMOs technology and reaping the benefits.
"The technology has improved the economy of countries like U.S., Brazil, Canada, Argentina, Japan and China.
"More countries are realising that there is no way we can do without this technology.
"Australia has also joined; they have removed their moratorium,'' she said.
According to her, Australia has gone back to GMO after carrying out research for so many years and discovered that the technology is beneficial.
Gidado said that there was no disadvantage with GMO crops.
"We are making the crop not to have just one but two or three genes, so that resistance will be built and it will take so many years.
"There is nothing bad about the technology because they are well regulated.
"In Nigeria, we are at the commercialisation stage; research is an ongoing process, so it never ends,'' she said.
Gidado also urged farmers to embrace good farm management in order to tap the full potential of GMO technology.
According to her, most scientific projects are in stages and case by case.
"You can carry out a research on insect resistance with a particular crop and get to the end and will be commercialised.
"You can pick up another one and you have to start from the scratch.
"It depends on the kind of trait you are working on or considering because the problems differ.
"Whatever you want to do, you have to start from the scratch in research before getting to commercialisation,'' she said.
The Federal Government had, in December 2019, approved two modern biotechnology crops for commercialisation in the country.
The approved crops are hybrid BT cotton and Cowpea (Beans) non-hybrid.
Others are still undergoing trials.
By Olayinka Olawale