Gum arabic farmers in Yobe State have urged the federal and northern state governments to establish gum arabic plantations to improve revenue generation and control desert encroachment in the north.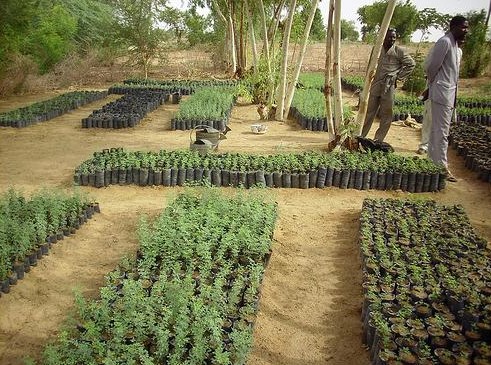 Alhaji Jafaru Ayuba, spokesman of the farmers, made the call on Friday, February 2, 2018 in an interview with News Agency of Nigeria (NAN) in Damaturu, the state capital.
Ayuba said the crop had huge economic potentials to improve local revenue generation and contribute largely to the economy of the states.
"There is a duty on government to invest and encourage gum arabic farming to diversify revenue generation, create employment opportunities and effectively combat desertification.
"Gum arabic crop has strong resistance to the arid weather; the plantations will form shelter belts to effectively fight desert encroachment and safeguard the ecosystem.
The spokesman explained that the crop had great global market value adding, "it is used in paints and as preservatives in food and drinks among several other uses."
Ayuba said the north had favourable climate for the cultivation of the crop and government should provide the farmers with improved seeds and ensure the marketing of the product to enhance massive production.
"The Sudan variety which is rich in yields has been experimented upon here with great yields.
"Government should subsidise the production of gum arabic to encourage more farmers into production," he said.