The National Cotton Association of Nigeria (NACOTAN) says the cultivation of biotechnology cotton seeds by farmers in the country will be made optional.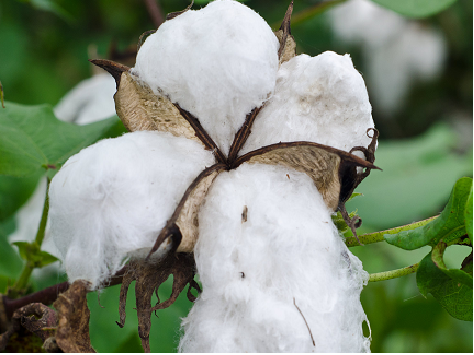 President of the association, Mr Anibe Achimugu, told the News Agency of Nigeria (NAN) in Abuja on Tuesday, August 14, 2018 that two varieties of biotechnology cotton which had been released for commercialisation were currently undergoing farm demonstration trials.
He expressed optimism that the biotech cotton varieties would be distributed to farmers in the next planting season, adding that farmer would be presented with the option of planting the conventional seeds (organic) or the biotech cotton seeds.
"With the introduction of biotechnology cotton seeds, two varieties that have been approved for commercialisation right now.
"They have told us that we should expect up to four tonnes per hectare and that was conducted by the Institute of Agricultural Research (IAR), the only institute mandated to work on cotton in Nigeria for release.
"Those two varieties are being tested under normal farming conditions.
"It is not in a laboratory but demonstration fields by farmers, so we believe that with what will happen this year by next year, I am not saying that there will be 67,000 farmers that will be farming biotech cotton.
"It is not for us to insist that farmers should farm biotech cotton, but we want to be able to say to a farmer for instance, if you want to do organic cotton which has a premium price in the international market, please go ahead.
"IAR will provide the conventional seed, the non-biotech seeds so we want to encourage IAR, we want government to fund IAR for them to have the capacity to improve the quality of their seeds, to produce more."
chimugu said that cotton farmers were currently producing 450 to 500 kilogrammes of cotton per hectare as against some West African countries and neighbours that were doing an average of 1.2 tonnes per hectare.
He listed some of the challenges currently faced by cotton farmers to include lack of quality seeds, climate change and lack of irrigation facilities.
"The immediate challenge is poor quality seeds available for farmers.
"What we have are tired conventional seeds that ideally should not be planted more than three times, but they are in the hands of farmers for 4 to 10 times, so you can't expect to get good yields from that and that is why we have poor yields,'' he said.
He appealed to the government to adopt cotton as a national asset adding that the sector could employ youths, generate wealth and earn foreign exchange for the country.
By Ginika Okoye