The continuous clashes between herdsmen and farmers in Logo Local Government Area of Benue State have been hindering effective sanitation interventions.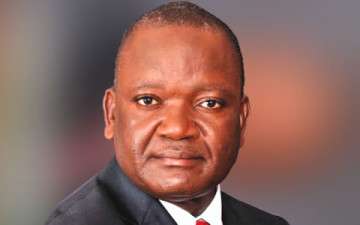 Programme Manager, United Purpose, Mr Nanpet Chuktu, made the assertion at a Programme Coordinating Mechanism (PCM) meeting of the Rural Sanitation and Hygiene Promotion in Nigeria (RUSHPIN) programme in Abuja on Tuesday, March 27, 2018.
According to Chuktu, the lingering crises have affected Water, Sanitation and Hygiene (WASH) interventions.
"This has also led to a relapse of communities who were formerly declared open defecation-free,'' he said.
The NGO programme manager said that the council ought to have been declared open defecation-free by now, but for the recent disturbances in the area.
He said that with the influx of Internally Displaced Persons (IDPs) due to clashes, a large number of persons still practiced open defecation, with low access to sanitation facilities in place.
"As I speak today, no fewer than 20 communities are not accessible, and that is why we cannot be declared open defecation free; we are only focusing on easy way to reach areas," Chuktu said.
He said that most volunteers working in the programme implementation stages had lost interest due to recurring conflicts, stressing the need for its reversal.
Chuktu said the purpose of the meeting was to review the RUSHPIN programme results in Benue, and highlight areas of strength and proffer solutions where there were weaknesses.
The programme manager also said it was an opportunity to share with the wider WASH sector, lessons and best practices on sanitation and hygiene.
He noted that the organisation was working with WASH Committees to create awareness on dangers of poor sanitation in the IDPs camps.
Chuktu stressed the need for strengthened collaboration with sector-actors to scale up hygiene promotion in the area.
"We received support from UNICEF, Enugu to fix broken down boreholes.
"The main challenge is the uncoordinated efforts of intervention agencies like the State Emergency Management Agency and other stakeholders," he said.
Ms Priscilla Achakpa, National Coordinator, Water Supply and Sanitation Collaborative Council of Nigeria, decried sanitation challenges in the local government areas.
Achakpa said that the conflict had worsened the situation.
She said that there was need for the Federal Government to include emergency responses into WASH interventions.
Achakpa also called for more funding of sanitation by the three tiers of government, saying that Nigeria should take ownership of sanitation and should not rely on efforts of development partners alone.
The News Agency of Nigeria (NAN) reports that the Water Supply and Sanitation Collaborative Council and the GSF are funding the RUSHPIN programme in three local government areas in Benue and Cross River.
By Tosin Kolade