An Agriculture Extension Officer, Mr Benjamin Adeoye, on Tuesday, January 28, 2020 advised Nigerian farmers to adhere strictly with the Nigeria Meteorological Agency (NiMet)'s 2020 weather forecast.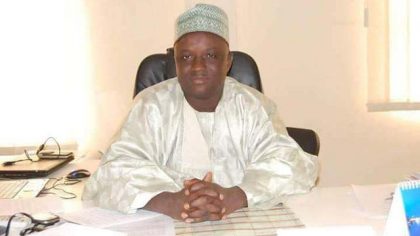 Adeoye said in Omu-Aran, Irepodun Local Government Area of Kwara State that strict adherence to the forecast would ensure high productivity, yield and income.
He added that such adherence would assist farmers to determine suitable periods and crops for specific geographical locations.
According to him, most farmers incurred undue losses of farm produce due to inadequate information on wealthier forecast, appropriate crops for planting and soil fertility.
Adeoye said some farmers were fond of rushing into planting crops within the false start of the rainfall at the beginning of the year without due recourse to NiMet guidelines.
"To forestall undue losses and wastages, farmers must give special attention to NiMet weather forecast.
"The NiMet guidelines may not be totally on rainfall patterns but helps to know the varieties of crops that are most suitable for every climatic condition.
"It also helps in determining the type of farming techniques and chemical application methods, especially in regions that are more prone to flooding and other natural disasters,'' he said.
Adeoye also urged governments, especially local councils, to make information on weather forecast accessible to all category of farmers.
NiMet recently released its 2020 Seasonal Rainfall Prediction (SRP) report to guide various sectors of the country.
It predicted that the onset of the growing season is expected to be near-normal to earlier than normal in most parts of the country.
It also forecasts earliest onset date likely to occur on Feb. 24 around the coastal zone of South-South states, while Sokoto, Kebbi, Zamfara, Katsina, Jigawa, Yobe and Borno states are likely to have their onset from June 2.
"On cessation, a 'normal to later than normal' cessation is expected across the country.
"The earliest cessation date of around Sept. 26 is expected around Katsina and Northern parts of Sokoto while the latest cessation is expected on the Dec. 28 over the Niger Delta region," NiMet predicted.
By Yinusa Ishola