The Food and Agriculture Organisation (FAO) on Wednesday, November 14, 2018 raised an alarm of impending armyworm invasion of maize and rice plantations in the country.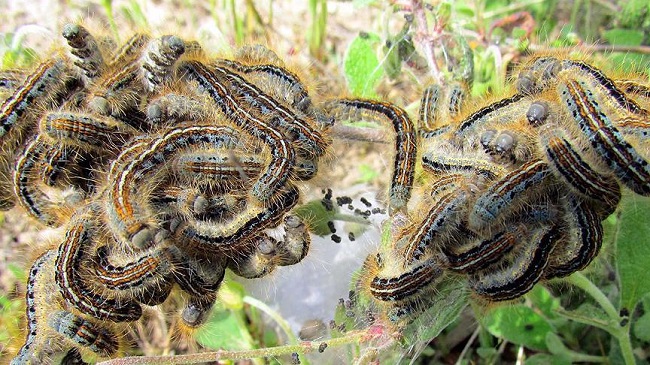 FAO said in its November Situation Report that the invasion of the Fall Army Worm (FAW) would ravage farmlands affecting an estimated 1.5 million farming households.
The fact sheet indicated that the Spodoptera Frugiperda, otherwise called FAW, is a devastating pest commonly found in tropical climate and feeds on approximately 80 plant species including maize and rice.
It disclosed that the pest continued to ravage maize fields at an alarming rate since it was first discovered in 2016 in Nigeria, adding that the damage caused by the pest was estimated at over $268 million in Abia, Ekiti, Ondo and Oyo states.
FAO noted that FAW's alarming rate of expansion and its manifestation in many parts of the country portends great danger to the availability for food and a major concern to stakeholders.
In Nigeria, maize is not only a major staple food crop relevant to the food security and nutrition of nearly 200 million people, but also a key input for industry in the country.
"The sector is a key source of income to millions of Nigerians, more than 80 per cent of households engage in an agriculture-based livelihood.
"Agriculture is also essential to national food security, nutrition, foreign exchange earnings, employment and revenue," it said.
To control the pest, FAO adopted FAW project which focused at capacity building and integrated pest management, as well as conducted a livelihood impact mapping exercise in July 2018; in six states of the south while similar exercise was being conducted in six Northern states.
FAO listed the projects to include capacity building training for 1,200 farmers; 100 extension workers, and 50 stakeholders including researchers, quarantine officers and other personnel of the Ministry of Agriculture.
The document showed that the trainees were exposed to techniques on the application of surveillance tools, worm recognition, control and management, while the organisation also distributed fertilisers, seeds and inputs to the farmers.
It showed that each of the benefiting farmers received 25 kilograms of certified maize seeds, one kilogram of herbicide, 50 kilogrammes of NPK fertilisers, one knapsack sprayer and one pheromone trap.
According to the document, the organisation needs adequate funding to enhance response activities and effectively control the pest.
"FAO's funding for FAW activities has been depleted; the organisation is currently the sole financial source for its response in Nigeria, though committed to saving the livelihoods of farmers and other agriculture sector stakeholders affected by FAW, FAO faces significant financial constraints to carry out monitoring, prevention and response activities.
"To undertake a comprehensive response in Nigeria, FAO is seeking 3 million dollars to upscale FAW mitigation and elimination through direct response and capacity development of local actors.
"To date, FAO's FAW response has totaled 461, 000 dollars. It has utilised funding from its Technical Cooperation Fund to provide FAW-related support in Nigeria. The Organisation requires urgent support from willing resource partners to save livelihoods affected by FAW."
By Rabiu Sani