The Food and Agriculture Organisation of the United Nations (FAO) has raised alarm over rising cases of hunger in Africa.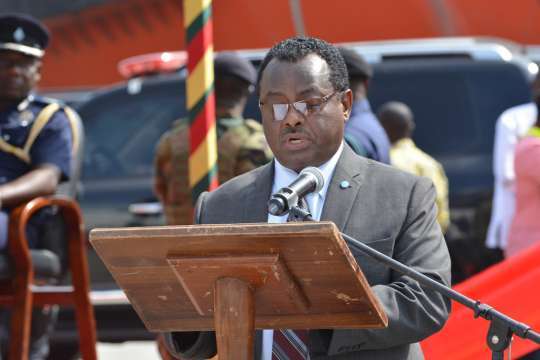 Abebe Hailer-Gabriel, the Assistant Director-General and Regional Representative for Africa, FAO, alerted on the development while speaking with the News Agency of Nigeria (NAN) on Thursday, February 6, 2020 in Abuja.
He said that hunger was on the rise again in Africa, adding that it is reversing the gains and derailing the efforts made in the last few years.
Hailer-Gabriel stated that a region beset with conflict, the uptick of numbers paints a grim foreboding, stressing that event of recent years had brought recurrent conflicts in the region.
According to him, in 2018 alone, there were over 90 conflicts in Africa, a quarter of such occurrences globally and conflicts in 10 African countries left millions of people in need of urgent food assistance.
He added that hundreds of thousands had to quickly flee their homes and involuntarily abandoned their livelihoods.
"Most of these livelihoods are dependent on agriculture and the emergence of conflict has life-changing and serious implications."
He said that for people who relied on agriculture, conflicts destroyed food systems, decimate crops and livestock resources, and cause loss of assets and incomes.
He said that these often-triggered food insecurity, malnutrition and hunger, stating that people living in countries affected by conflict were more likely to be food insecure and malnourished.
The FAO Director stated that in Africa, the prevalence of undernourishment was about two and a half times higher in countries affected by a protracted crisis than in other development contexts.
According to him, nutrition outcomes are also worse in conflict situations, where almost 122 million, or 75 per cent of stunted children, are under the age of five.
"Additionally, conflicts harm national economies. Agriculture in Africa contributes a sizeable proportion of the Gross Domestic Product (GDP), employs more than half of the total labour force."
He added that it also provided livelihood incomes for smallholder farmers, who constituted approximately 80 per cent of the total population.
He said that when occurred, agricultural activities would be disrupted with conflicts, resulting in massive youth unemployment, displacement, strife and discord.
Hailer-Gabriel said that conflicts often triggered a domino effect, leading to food insecurity and malnutrition, which were also conflict multipliers, especially in fragile states.
By Bukola Adewumi