The FADAMA III Second Additional Financing (AFII) Programme will, before the end of March, disburse $9 million to 60,480 direct beneficiaries of its food and livelihoods scheme in the north-east.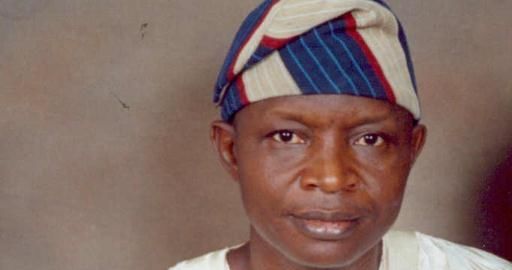 Mr Ibrahim Alkali, North-east Desk Officer of FADAMA III (AFII) programme, disclosed this in an interview with News Agency of Nigeria (NAN) in Abuja on Thursday, March 15, 2018.
He said that the World Bank and the Federal Government had given the programme the permission to use the money to fund 189 Community Action Plans (CAPs) across the six states in the north-east.
He said that, out of the figure, Borno had 40 CAPs; Yobe, 50; Adamawa, 29; Bauchi State, 25, Gombe State, 22 and Taraba, 23. He added that the target was 7,560 households and 60,480 direct beneficiaries.
NAN reports that the FADAMA III AFII programme, a World Bank intervention project, has been receiving wide commendations for its efforts to restore the livelihoods of the people in the north-east.
Alkali said that the project, known as the North-east Food Security and Livelihood Emergency Support Project, which started its first funds disbursement in October 2016, had really achieved its objectives.
Alkali said that the project was expected to close its disbursement in the first quarter of this year but due to the fluctuation in foreign exchange rates, the project made extra money which amounted to about $9 million.
The desk officer said that the money would go a long way to help those people who hitherto had not benefited from the project.
Alkali said that most of the new beneficiaries had been appealing to the World Bank and the Federal Government to incorporate them in the programme.
"The project has restored the beneficiaries' joy after their harrowing experiences during the Boko Haram insurgency because they were once hopeless.
"They were overwhelmed with joy because of the abundant supply of food items, livestock and agricultural inputs by the project.
"We also involve more women and youths in project. We re-orientated the youths, even the young ladies, because they also passed through some trauma and they are happy now.
"This second phase will really go a long way in restoring the livelihoods of our beneficiaries and improving the people's lives in every area,'' he said.
Alkali, however, commended the state governments for paying their counterpart funds to support the project.
He urged those states that were defaulting to pay up so as to enable more people to benefit from the programme.
NAN recalls that the total amount earmarked for the project in the six beneficiary states of Borno, Adamawa, Yobe, Taraba, Bauchi and Gombe is $50 million.
The official closing date of FADAMA (AF II) programme is December 2019.
By Kudirat Musa