The Katsina State Fadama III agricultural initiative says it will supply farm implements to 100 tomato farmers in Daura in a bid to boost commercial production of tomato in the state.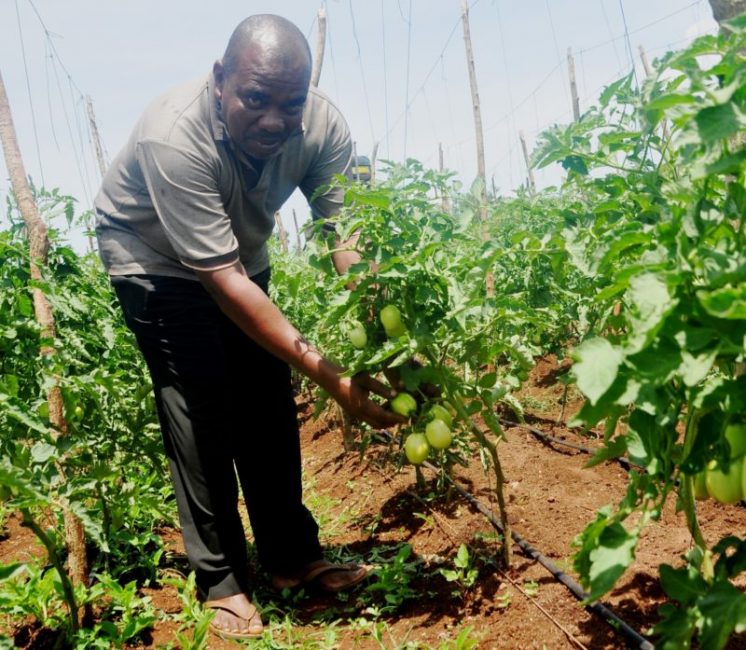 Alhaji Bashir Zango, the state Fadama Programme Coordinator, made this known on Wednesday, January 24, 2018 at the distribution of the implements to deserving farmers in Daura, a town and Local Government Area in Katsina State.
He said the programme was organised in collaboration with the state government to ensure early procurement and distribution of farm implements to farmers.
Zango said the beneficiaries were drawn from the 10 registered tomato growers associations in the area.
"We will in due course expand the scope to accommodate more farmers who have interest in the programme,'' he said.
Zango said the implements include 300 bags of fertiliser, 30 insecticides sprayers, 30 water pumping machines and 1,000 water pipes for channeling water into the farms.
"We have also provided hundred of gallons of insecticides to farmers,'' he said.
Zango warned the beneficiaries against diversion of the implements, stressing "we have inscribed the name of the programme on the implements for easy identification.''
In his remarks, Alhaji Rabe Bala, Chairman of tomato growers association in Daura, lauded the efforts of the state government on the programme.
He said the initiative would encourage production of tomato in commercial quantity and provide stable income to farmers.
Bala said the state government has provided `a ready-made' market for the commodity in Katsina and every registered farmer is expected to sell at least 60 per cent of his harvest to a government accredited tomato processing industry.
The chairman also commended the Federal Government for placing a ban on importation of tomato, stressing that the singular act had encouraged local farmers to engage in mass production of the commodity.
"With this intervention, I may cultivate 6 hectares of tomato this farming season," he said.
Bala described Fadama III programme as timely and a very important source through which agricultural activities would receive deserved attention.
"We were provided with improved, treated seedlings and insecticides against tomato ebola disease,'' he said.
Bala called on youths to key into agriculture with a view to becoming self reliant and contribute to the growth and development of the nation's economy.