The Fadama III AFII says it has supported rain-fed farmers with agricultural inputs in eight communities in Yobe State to boost food production.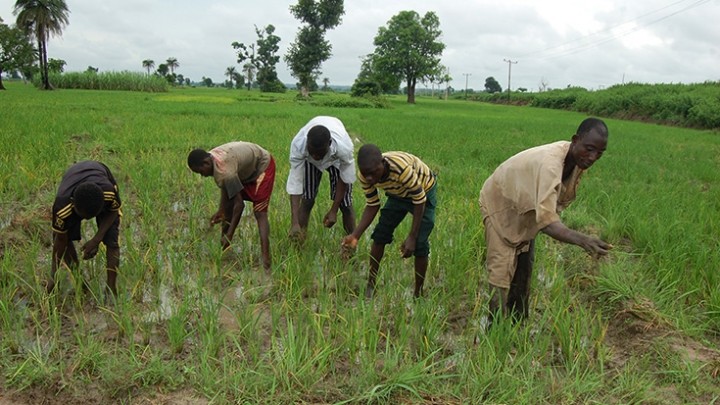 The Project Coordinator, Musa Garba, made this known in an interview with the News Agency of Nigeria (NAN) in Abuja.
He mentioned the communities as Buduwa, Daklam, Guyik and Zabudum in Jakusko Local Government Area.
Others, he added, are: Balanguwa, Baganari and Maja-kura villages in Nguru Local Government Area, including Fika in Bade Local Government Area of the state.
Garba said that the tour of the communities was meant to interact with farmers who benefited from the rain-fed support project, to determine the performance crops.
He said that the visit to the affected areas was also to ensure that the farmers comply with the directive on demarcating of the 0.5-hectare farm size, as supported by the project.
"It is important to maintain the 0.5- hectare farm, clearly separated from the main farm so that we may determine crop yield after harvest.
"If farmers respect the directive on planting on 0.5-hectare, we will know why yield varies from farm to farm.
"It will also afford us the opportunity to determine whether some farmers adopt best practices and others ignored them.'' Garba said.
He urged farmers to count their normal walking steps, using legs to measure 0.5-hectare farm size before planting, to ensure exact measurement for them to record the desired yield.
The project coordinator promised to link farmers with service providers who would find solution the problems confronting them.
He told NAN he also inspected rice, millet, sorghum, sesame, tomato, pepper and cow pea in the communities concerned to ascertain the impact of the agricultural inputs on farming activities in the communities.
By Kudirat Musa