Coordinator of the FADAMA scheme in Anambra State, Mr Chukwuka Egbueh, has called on the youth to engage in farming so as to support the government's efforts to develop the agricultural sector.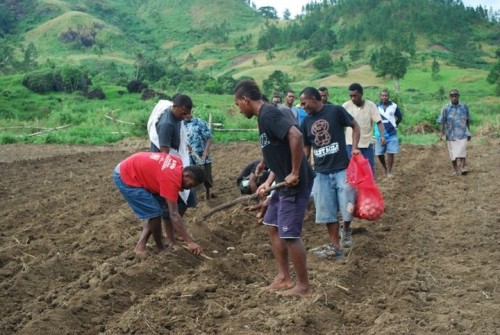 Egbueh made the call on Monday, January 8, 2018 in an interview with News Agency of Nigeria (NAN) in Awka, the state capital.
He stressed that government had made a lot of investments to overhaul and develop the agricultural sector.
"Nigeria did well in agriculture in the First Republic but I can tell you that at no time has the sector received more financial support from government than now.
"However, more efforts should be made to educate and mobilise our youths to develop a positive mindset towards agriculture. The youths should also be sensitised to fully appreciate the dignity of labour,'' he said.
Egbueh noted that a major challenge facing efforts to develop the agricultural sector was the growing population of ageing farmers.
He, therefore, said that pragmatic efforts should be made to encourage the youth to take up farming as their profession.
"Youths should be encouraged to fill the gaps being created by our ageing farmers.
"Farming is a rewarding and lucrative profession; that is why the youth should be encouraged to engage in crop growing.
"However, there are lots of incentives by governments, in form of grants and loans, to encourage serious youths to go into farming,'' he added.
By Raphael Enwelu