Abuja-based sustainable development strategist and youth activist, Michael-Donovan Ezeilo, has been nominated to be part of the 2041 International Antarctica Expedition (IAE) – as a Youth Ambassador to advocate for Clean Energy and Safe Eco-habitats. The team will be led by Robert Swan (OBE).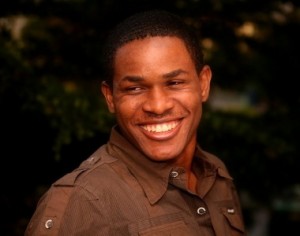 Ezeilo, who is Executive Director, Culture Green, remarked: "I will be attempting to be the first West and Indigenous African to ever set foot in Antarctica. As a Youth Ambassador, I will be displaying the resilient spirit of today's modern youth, while drawing attention to the effects of climate change and unsustainable exploitation of fragile eco-systems in the worlds' vulnerable communities, particularly in my home country Nigeria.
"I'll be working on the Planet Heroes Project during the scientific and research expedition and our mission is to advocate for Clean and Renewable Energy as a viable means to tackle Climate Change and help preserve the world's sensitive ecosystems."
On February 28, 2013, Ezeilo and members of the Expedition Team 2041 will embark on a mission to "the bottom of the earth," described as one of the planet's last wilderness. The voyage will draw attention to 2041, the year in which, according to Ezeilo, the Antarctic Treaty (Madrid Protocol) comes up for debate. The agreement reportedly placed a ban on mining and mineral exploration for 50 years (1991-2041) and it designates the continent as "a Natural Reserve Land for Science and Peace".
"We also want to educate people in countries that do not necessarily have a coast, or 'political' interest in Antarctica, given that a lot of the time just because people are not personally connected they do not know much about the situation and how it is that their lifestyle influences the outcomes in the polar regions. But in the case of Nigeria, we do have a large coastline and the dynamics of climate change has left practically all regions of the world connected.
"Unlike the usual activist rhetoric that is fuelled with venom against Energy Corps, my strategy is for them to be part of the solution because, honestly speaking, in the end their renewable energy department will become increasing more viable as fossil fuel sources drop in the future. I would  like to see a future in which there is better understanding and cooperation between Energy Corp and host communities to minimise and prevent such catastrophes that we have experienced in our sensitive eco-systems."
According to Ezeilo, he has gotten the endorsements of International Centre for Energy, Environment & Development (ICEED), Building Nigeria's Response to Climate Change/Nigeria Environmental Study/Action Team (BNRCC/NEST), the Enugu State Ministry of Environment, the Ministry of Youth and Sports, and the Energy Commission of Nigeria (ECN).
"I believe that together with our friends in the environment community we can help raise the profile of the cause and generate a real national discourse on climate change, energy use and environmental sustainability. The Planet Heroes Project will be part of a real-time documentary I will be filming during the Antarctica expedition.
"Nigerian celebrities are not left out as I have gotten Naeto C to endorse the initiative (Planet Heroes) and he will be willing to say a few words on behalf of it. I think this is vital because all along my major drive and focus is to inspire a generation that would take positive action on climate change and sustainable development," Ezeilo explained.
The expedition will commence in Ushuaia, Argentina, and the expedition team will explore the Antarctic Peninsula and seek to gain firsthand knowledge of the continent's fragile ecosystem, experience its unique wildlife and observe the magnificent landscape of Antarctica, all while learning about climate change and can be done to protect the last great wilderness on Earth.
The Antarctic continent is one of the most remote, inhospitable environments on earth. Harsh and inaccessible, covered by over 5 million square miles of solid ice, it is the world's highest, driest coldest and windswept continent. The lowest recorded temperature in Antarctica was -89 Celsius (Volstok Station). No place on earth provides a more demanding environment to face the ultimate leadership challenge. Here the Inspire Antarctic Expedition (IAE) programme focuses on leadership, teamwork and personal development.
Swan and the 2041 team will lead an international team of corporate leaders, environmentalists, entrepreneurs, teachers and young people on a journey through the Antarctic Peninsula, visiting incredible locations and sharing his insights and personal experiences of this unique continent along the way.
Working with a group of on-board experts, IAE team members will take time to truly become inspired by the unique experience that is Antarctica. Team members will not only enjoy an ideal setting for personal development, but they will also be uniquely positioned to share their experiences and knowledge gained with their colleagues, friends and families back home.