Experts have said extreme heat and temperatures of more than 40 degrees centigrade were becoming increasingly likely in the UK due to climate change according to the British weather bureau.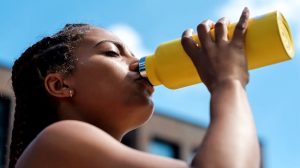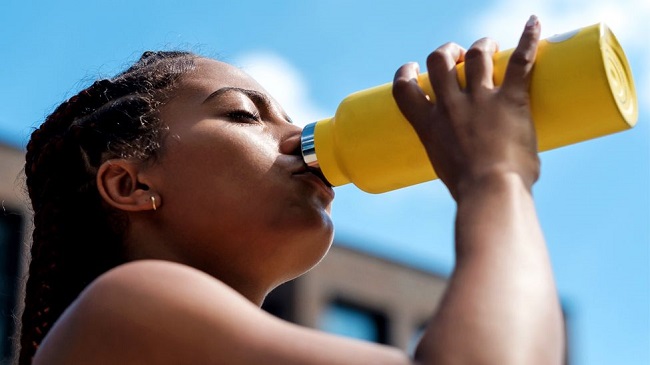 The Met Office recalled this from their annual report.
The weather agency would release its State of the UK Climate report for 2022, which saw recorded temperatures of over 40C for the first time.
The high temperature saw numerous wildfires that caused recorded numbers of heat-related deaths.
It came as extreme heat sweeps across Europe, North America, North Africa, and Asia just a year later, while June 2023 was the world's hottest month on record.
Climate experts had warned that the 40-degree heat seen last year would not be possible without climate change and that Britain is underprepared for increasingly likely extreme weather events.
Oli Claydon, from the Met Office, said the 40 Celsius milestone is still viewed as an extreme weather event.
It is going to be increasingly more likely in the UK as the years go on.
"It is evident that the climate is possible to reach 40C in the UK now, as we saw in a number of stations in July last year,'' he said.
"The likelihood of exceeding it going forward somewhere in the UK in a given year is now increasing due to human-induced climate change.
"So as well as the need to mitigate against future climate change by reducing emissions of greenhouse gases, we are already experiencing the impacts of climate change now.
"There is a need to adapt to the types of weather extremes that we can see in the UK,'' Mr Claydon added.
Dr Candice Howarth said 2022 was very significant for the UK climate after temperatures as it hit 40 degrees for the first time.
Howarth of the London School of Economics Grantham Research Institute on Climate Change and the Environment made this known.
She said: "The 2022 heat waves would not have been possible without climate change.
"We know that the July heat wave was extremely rare, a one-in-1,000-year event, and was made 10 times more likely, due to anthropogenic climate change.''
Dr Howarth also said the UK is not prepared for extreme heat, adding that local authorities, emergency services, and utility companies only managed to respond to the record 2022 summer temperatures.
"If the Government fails to show more leadership in preparing for these extreme heat events, then we are likely to see a rise in heat-related deaths.
"Wider impacts on workers' health and productivity, and increasing rates of overheating in UK homes and buildings that are ill-equipped to stay cool in the summer.''
Sir David King, chair of the Climate Crisis Advisory Group, said the average temperature in Europe in 2022 was actually a bit cooler than in 2021 but there is still a longer-term trend of warming.
He said: "It's important that we understand to look at it on a two, three, four-year basis and you'll see the trend very clearly.''
On what the UK should do to prepare for warmer weather, he said.
"The most important thing is we need to try to understand as well as we can what the Met Office is telling us about our own weather systems.
Also what precautions we needed to take in our houses because if it's extremely hot, you ought to keep out of the sunshine, but it doesn't help if indoors it is very, very warm.
"We don't have to have air conditioning but moving air is critical just to get the perspiration off our skin.
"That's how we cool ourselves down.''
Mike Childs, head of science, policy, and research at Friends of the Earth, said the extreme weather events of 2022.
It also included winds of up to 196 kilometres per hour during Storm Eunice and a cold spell in December, which are just a taste of what's to come.
"This should be galvanising our leaders into delivering meaningful action.
"Yet the Prime Minister is reportedly planning to weaken the UK's existing green policies and ministers have vowed to extract every last drop of North Sea oil and gas.
"This report is expected to reinforce what headlines about deadly heatwaves and wildfires have shown us over the last week that there is an urgent need for measures that will both cut emissions.
"To also ensure we are braced for the extreme weather we cannot now prevent.''
Fritha West, a phenologist at the Woodland Trust whose Nature's Calendar citizen science scheme records the signs of the seasons said their data showed a trend in UK seasons changing.
It forced some species to change their patterns.
She said: "Much-loved plants and animals, such as oak trees and ladybirds, are impacted by the shifting seasons and extreme weather events.
"Species will react in different ways, and these reactions will impact human life in different ways, but the speed of these changes could cause concern.''
The PA news agency has contacted the Department for Environment, Food and Rural Affairs for comment.